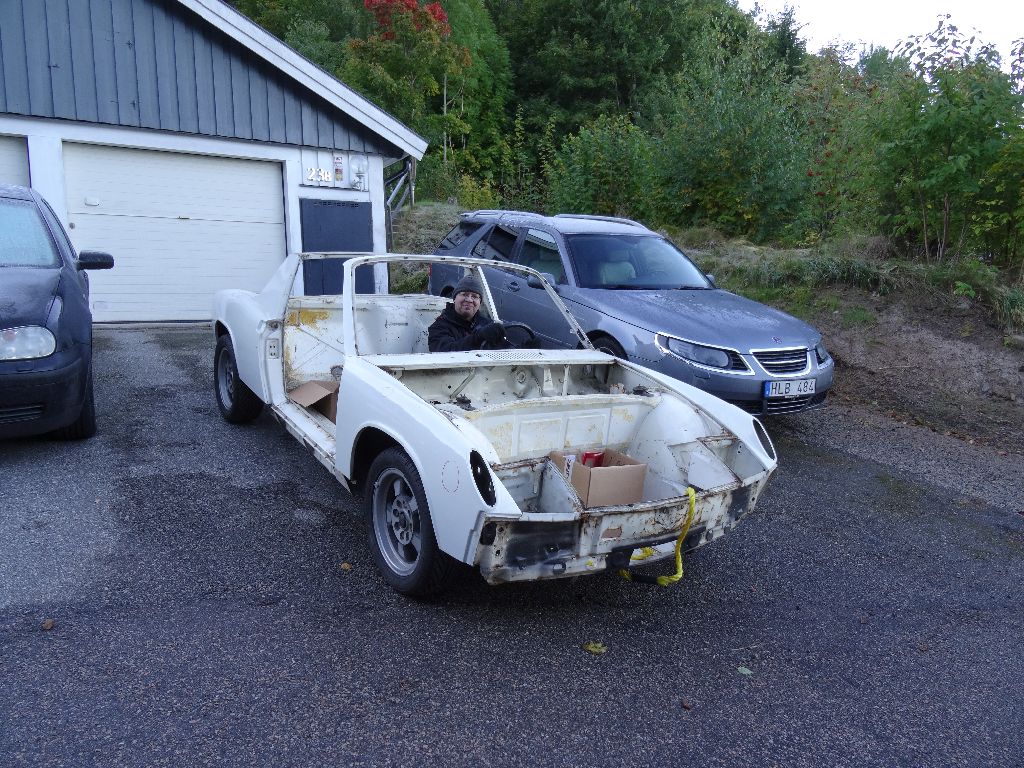 So finding alot more work than expected when I bought the car and having less time because of work away from home I decided to let someone alot more skilled at metalwork handle the things shown in the earlier post. The car was made drivable, rollable and rolled/towed to a nearby bodyshop. Of course it was the first frozen morning of the autumn aswell.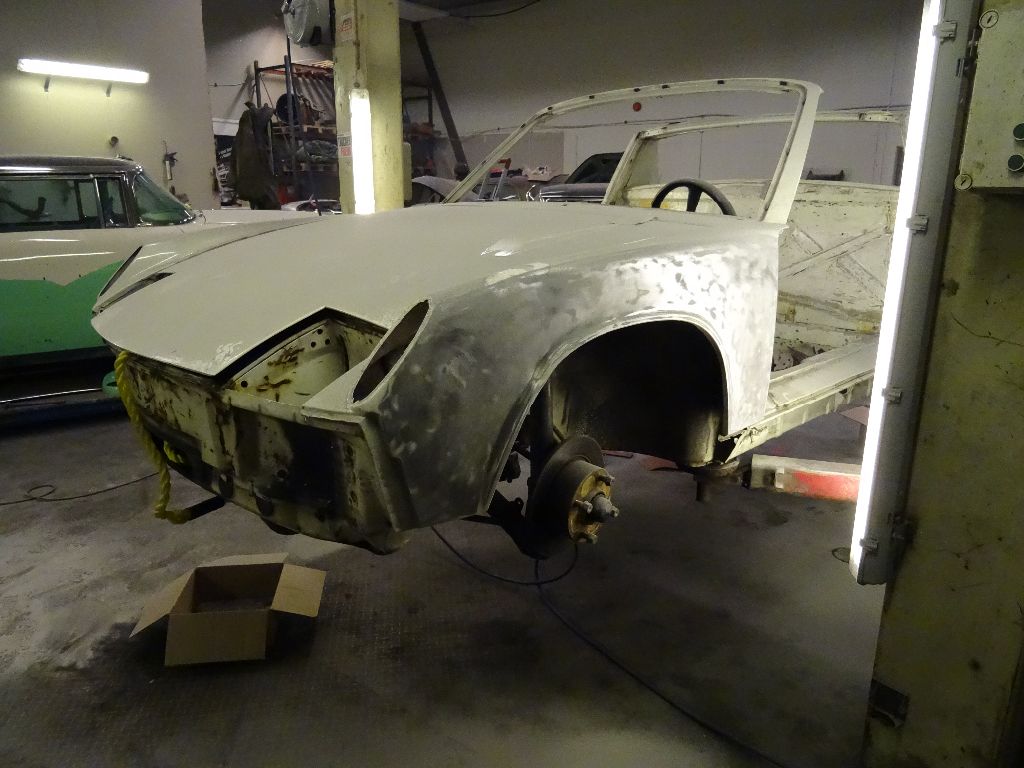 The car stayed in the bodyshop for about a month and the sides were sanded down fully to reveal some old repairs.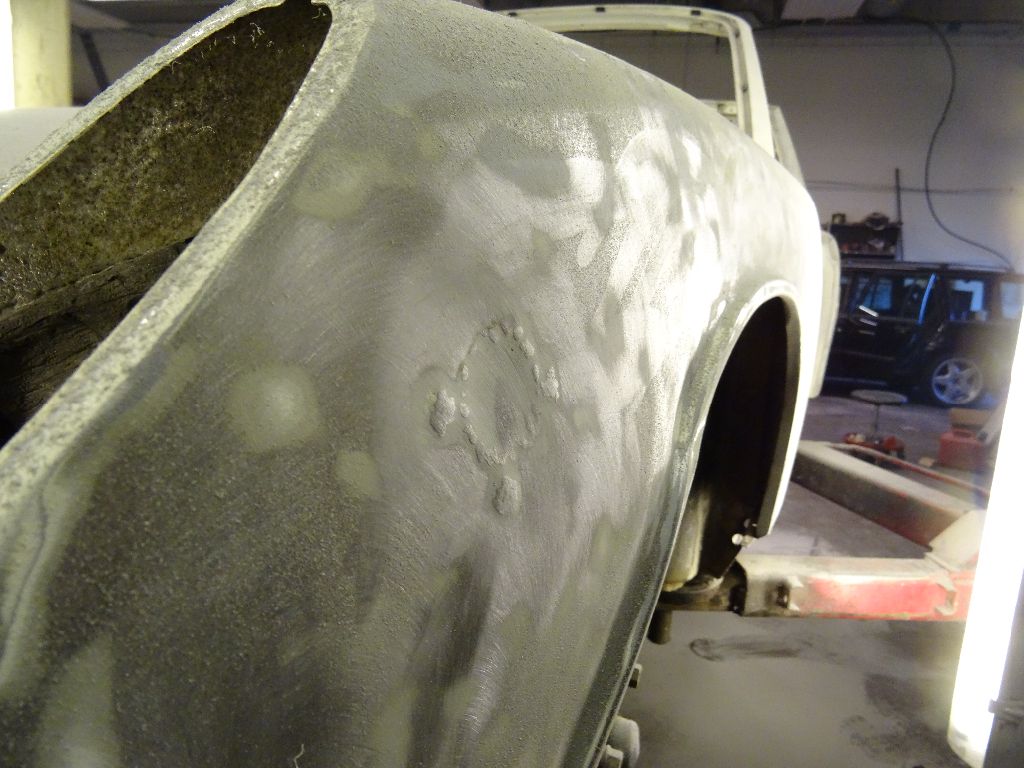 US front fender indicator holes was already welded up when I bought it, wasnt a pretty fix tho.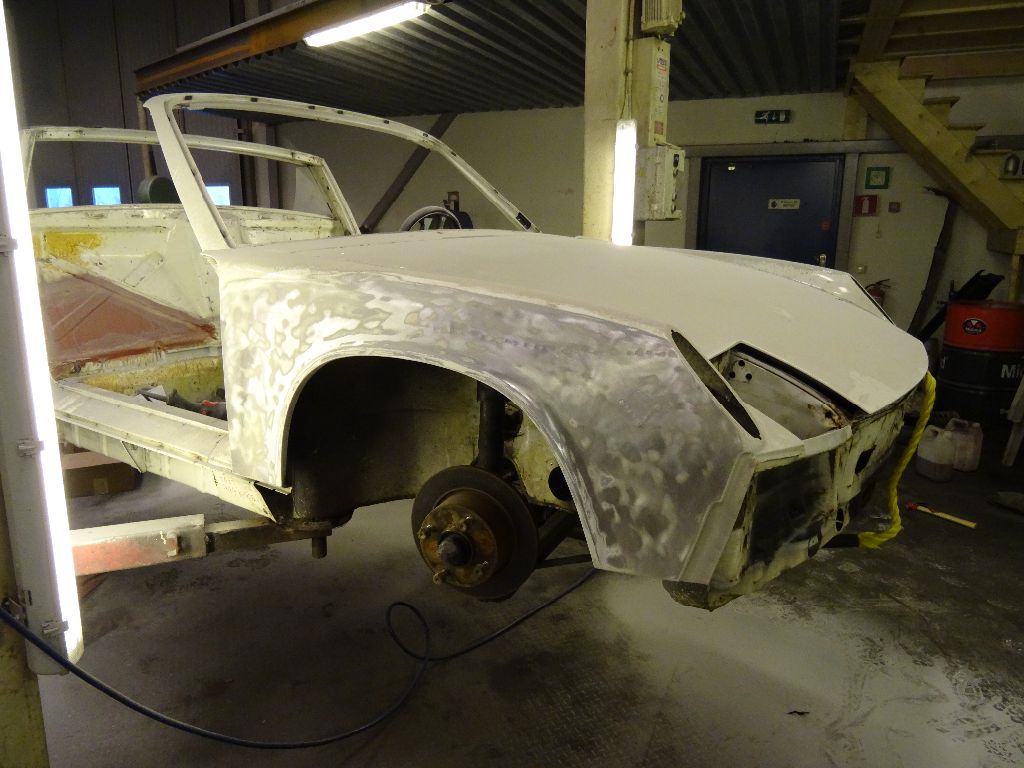 Right hand side fender shows signs of repair from an old accident.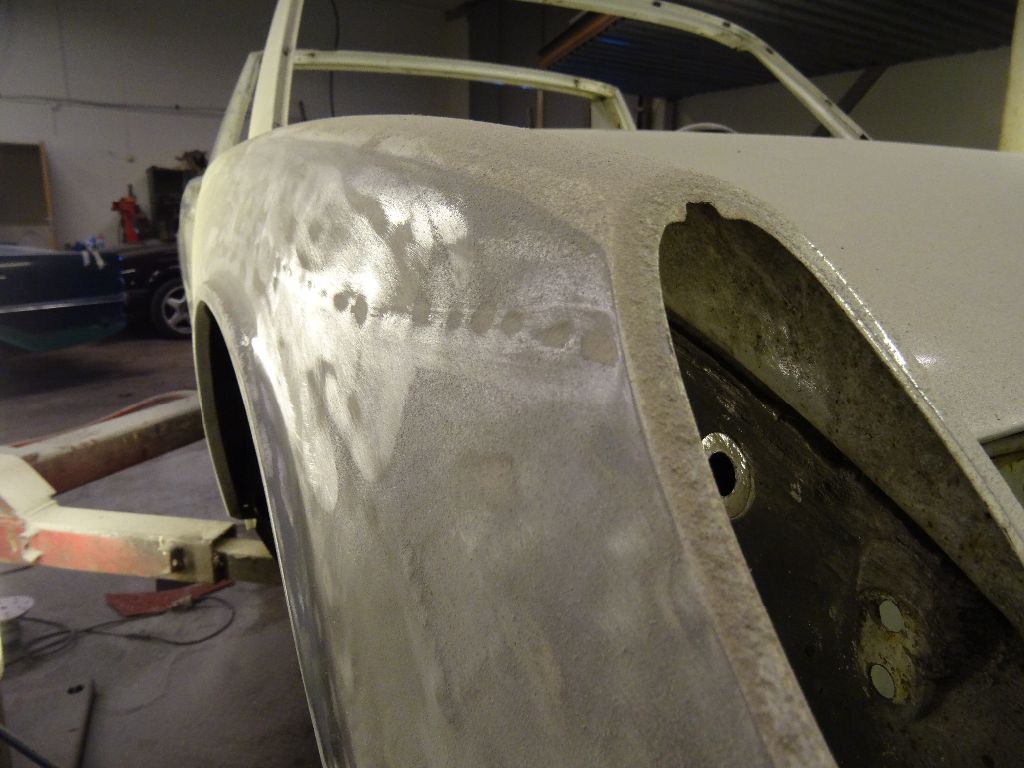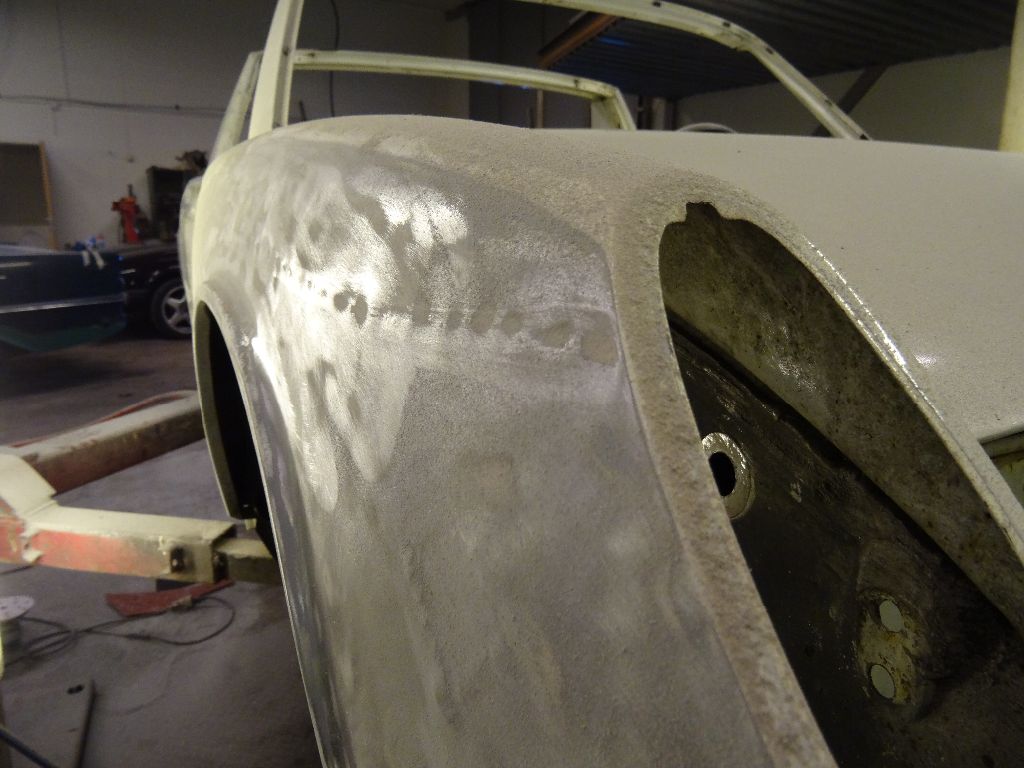 Closeup
Hellhole rust eliminated!
and the firewall is patched up aswell.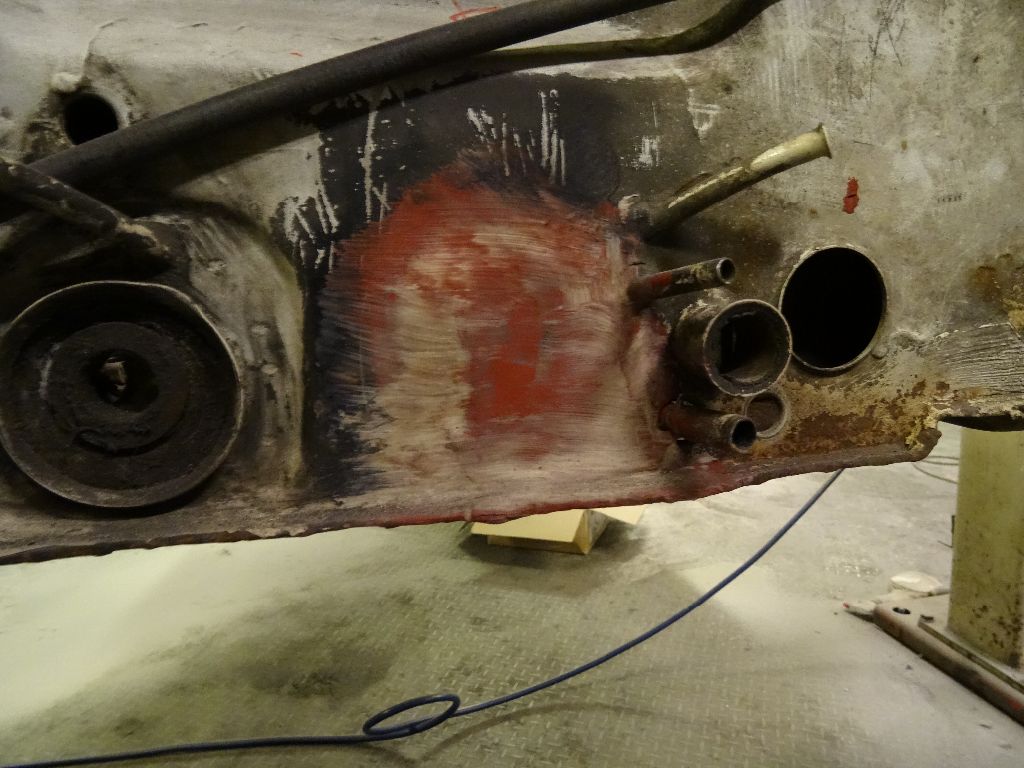 Lower firewall fixed with a more suitable gauge of sheetmetal.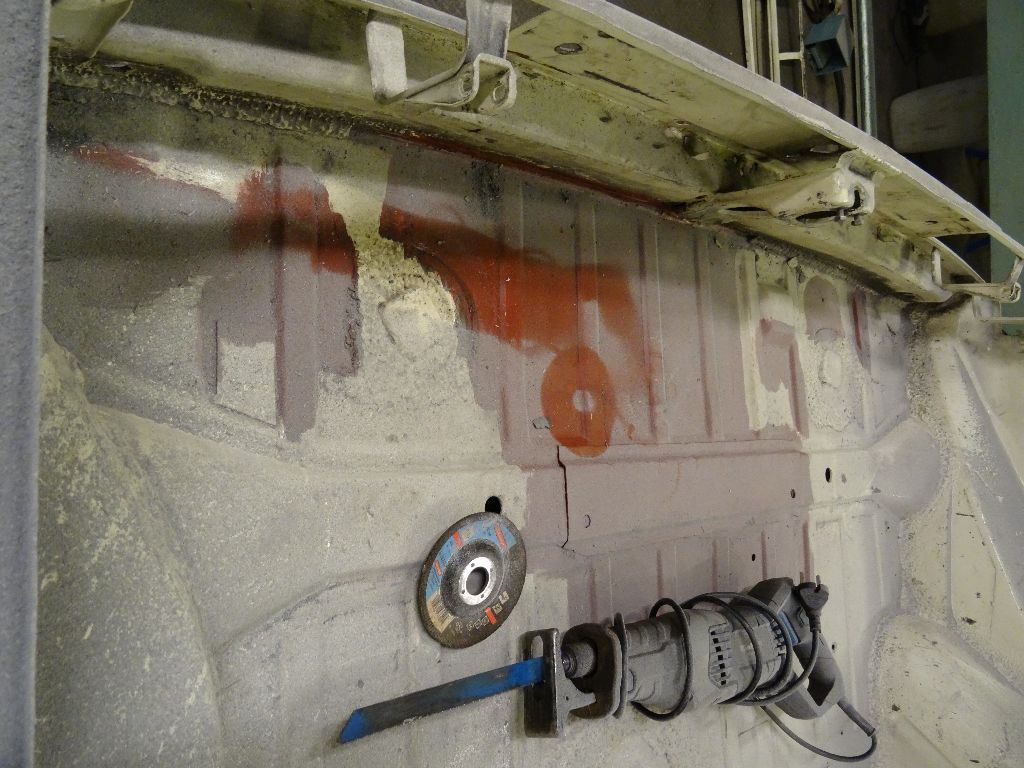 Rear trunk floor was also taken care of…