The tail lights use the same size ring as the fuel filler cap, so making those was just a repeat of that process.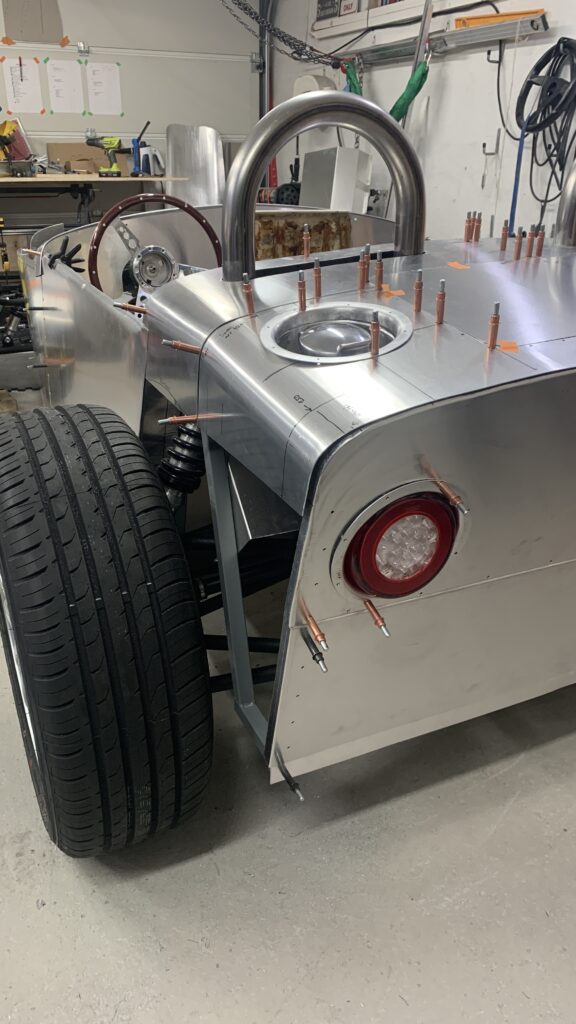 Once the rings are done its time to find the right place on the body. There are a few rules that must be adhered to here regarding the height, angle and horisontal placement of the lights.
Luckily I found a spot thats withing the rules and where the lights being recessed doesnt interfer with the steel frame.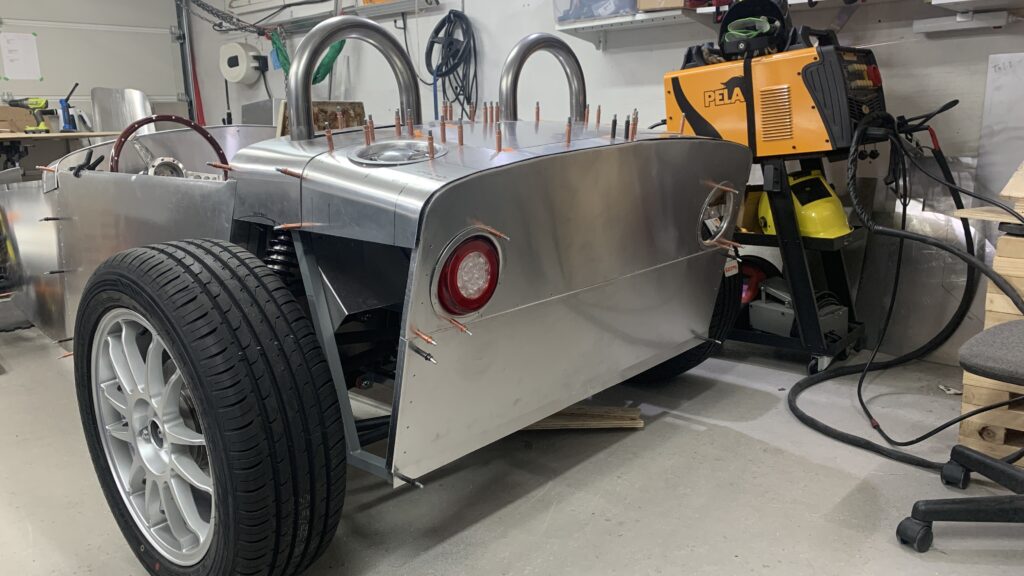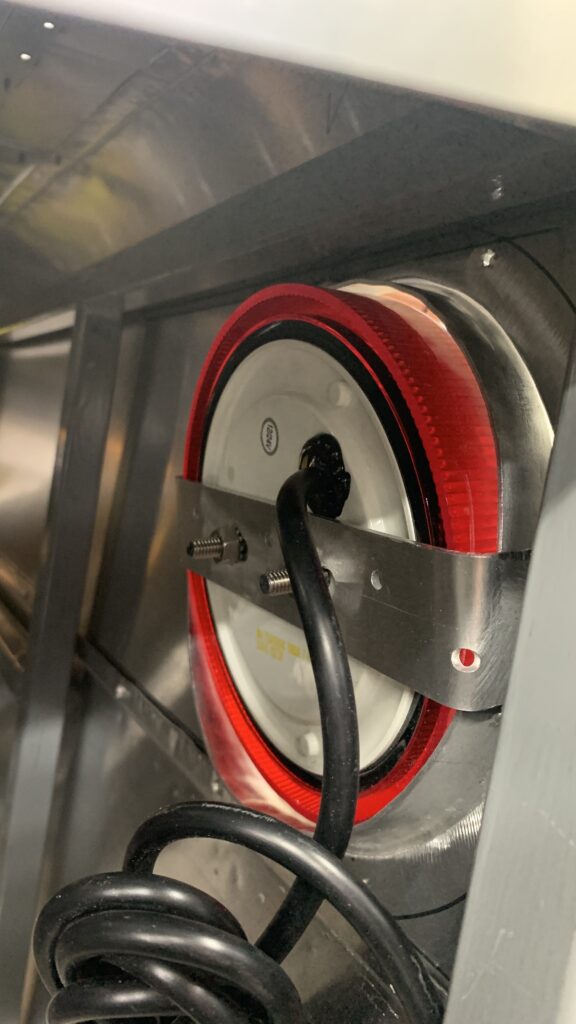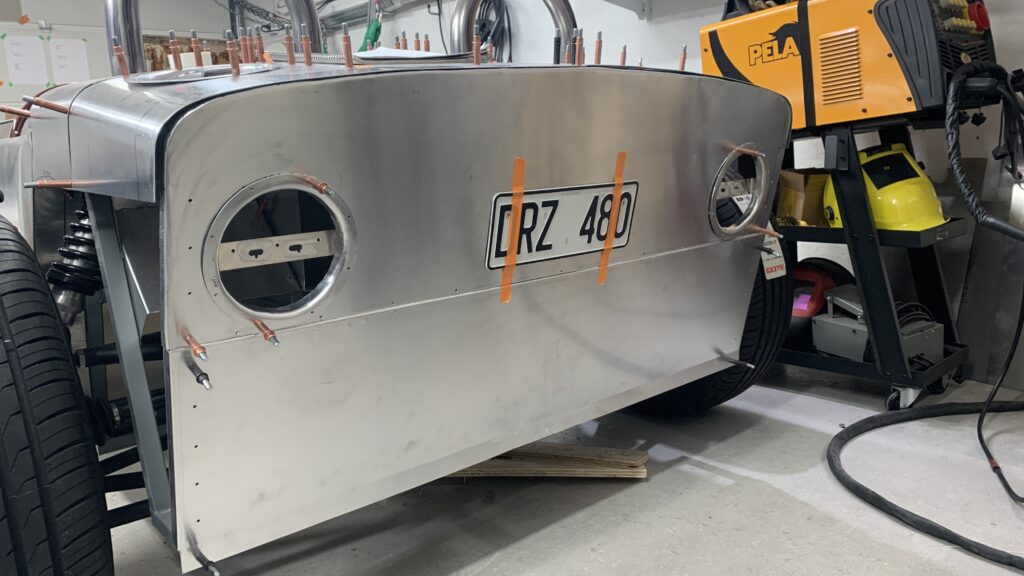 Trying out the position for the licence plate, borrowed the front plate off the Porsche for this. This works, nice and in line with the lights.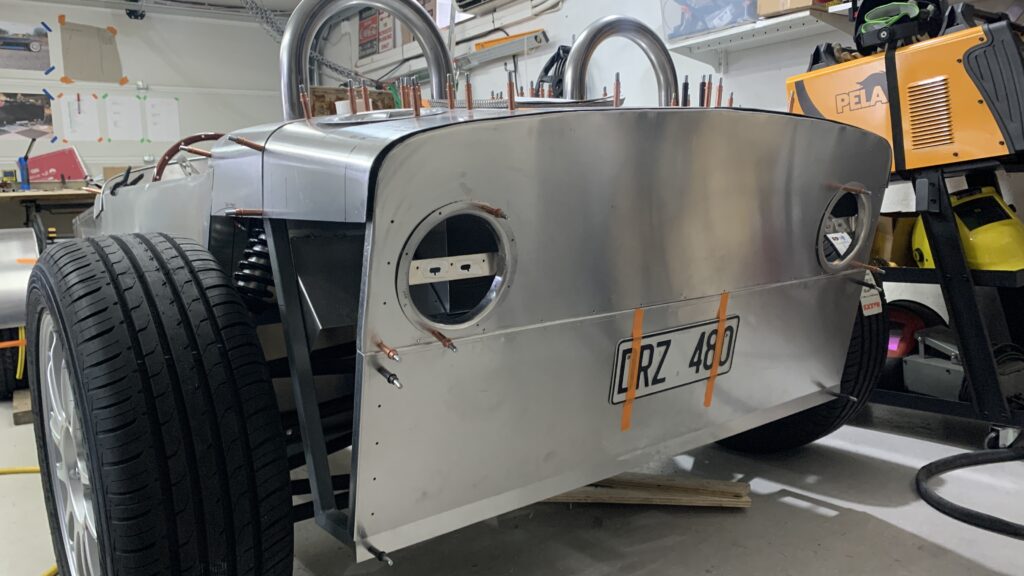 This could work but the fuel tank is in the way so I can recess it as easily and also in the future changing the licence plate light would be a nightmare.
The licence plate took at few more tries before I was happy with it. I ended up having to redo the whole upper rear plate as I wasnt happy wiht the first attempt.
First attempt, didnt like it.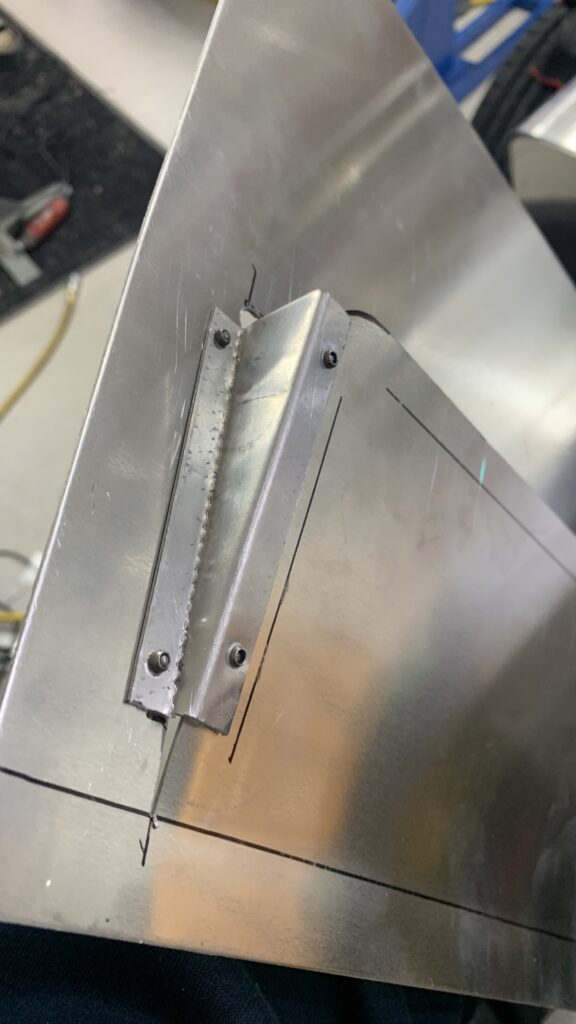 First attempt, scrapping this…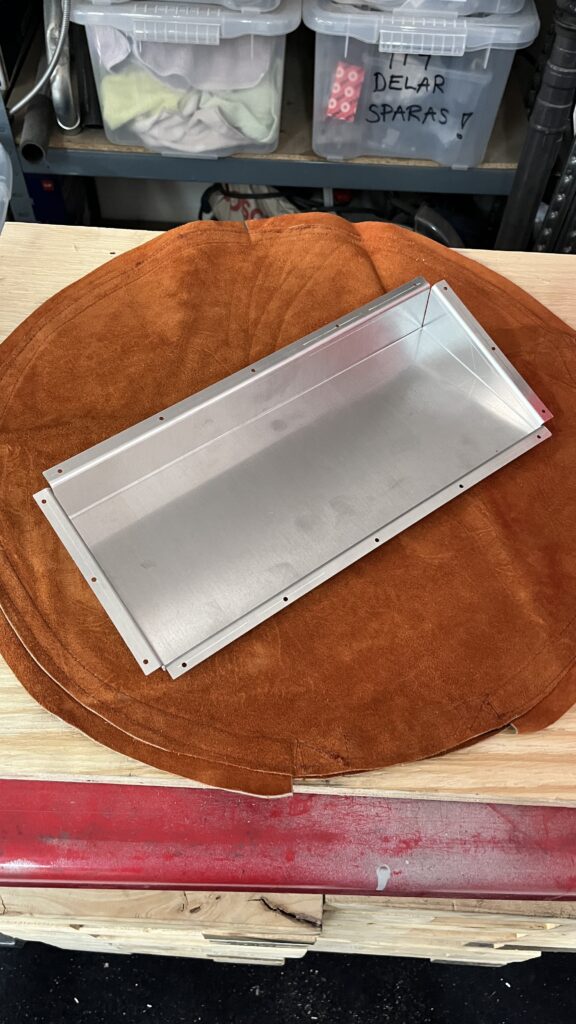 Aaaah much nicer, although I admit I had some help in bending this part at work. Not something you do in a bench vice.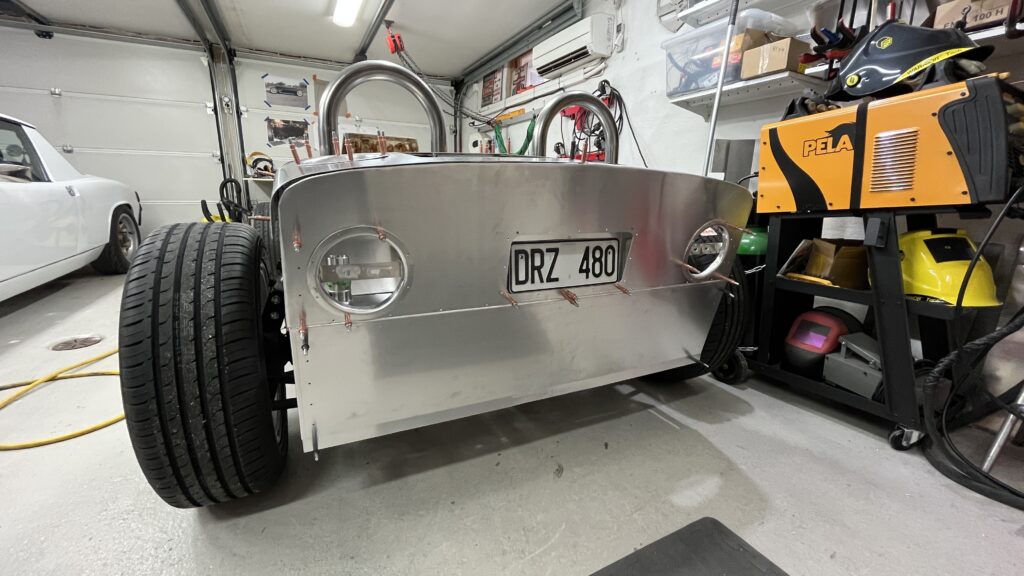 Hell yes that looks ok !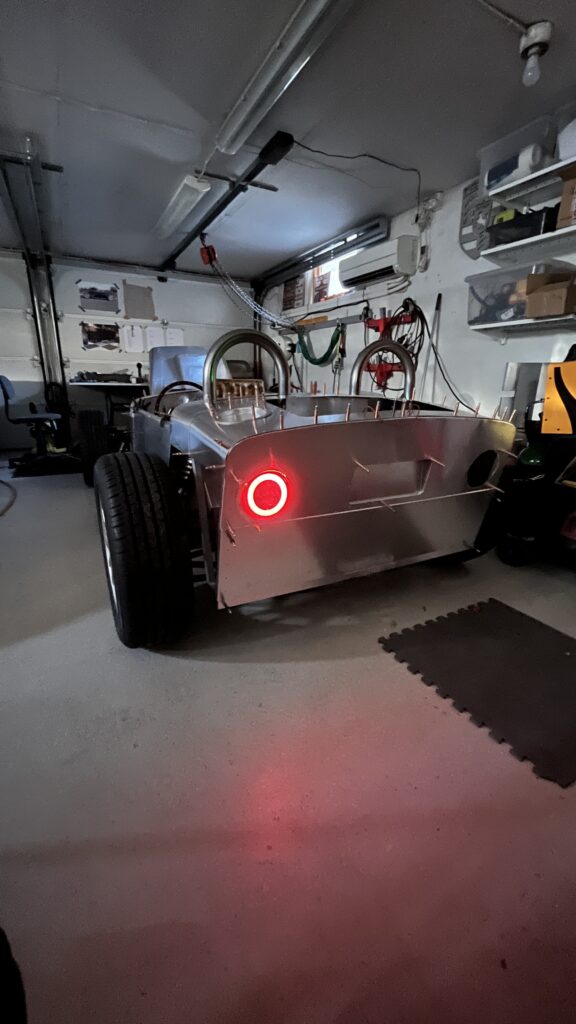 Had to try hooking up the light to see how it looks. Soo good ! 🙂