So, its May 2015 and its time for an update which covers the reveal of old sins and some lights at the end of the tunnel….is it a high speed freight train?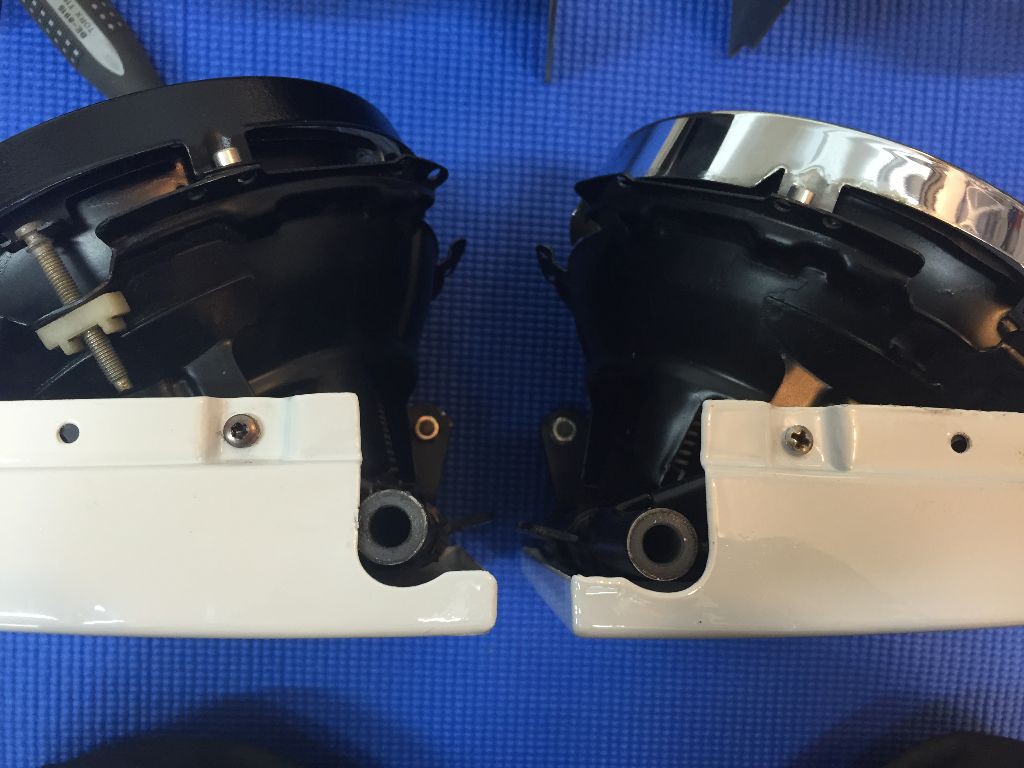 So lets deal with the old sin first, in the picture the lamp on the right is actually the left hand side on the car and the one to the left is the right hand side. Those of you who have followed this project know that I've discovered all kinds of traces of the right hand front crash and this is another one. The headlamp bracket isnt lining up as it should. Bollocks!
I left the headlights to simmer in their shame (read, aquiring a used parts from friendly 914 owners) and while waiting for that to arrive I tackled putting in new wiring for the front mounted fuel pump. This is how it turned out.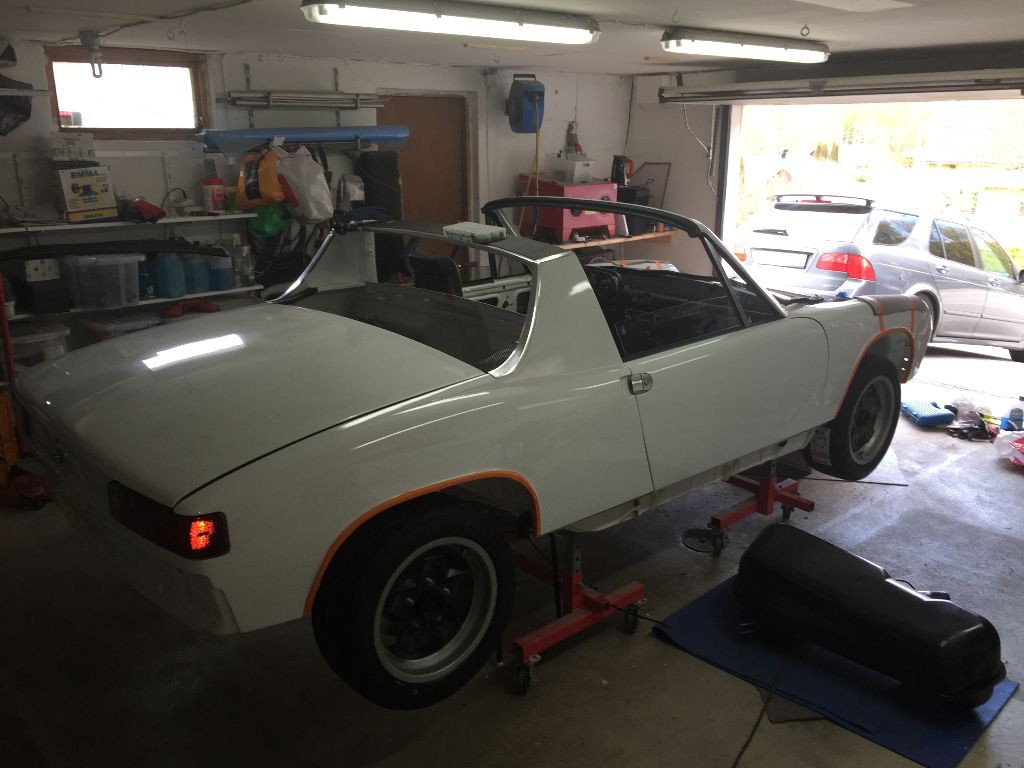 I also nagged a friend into putting the new Nankang NS-2R rubbers onto the Cookie cutter rims. Thank you Roger!
Nagged another friend into helping me to put the rear glass in place. Thank you Pontus! (yeah I also think my friends are fed up with helping me any minute now…)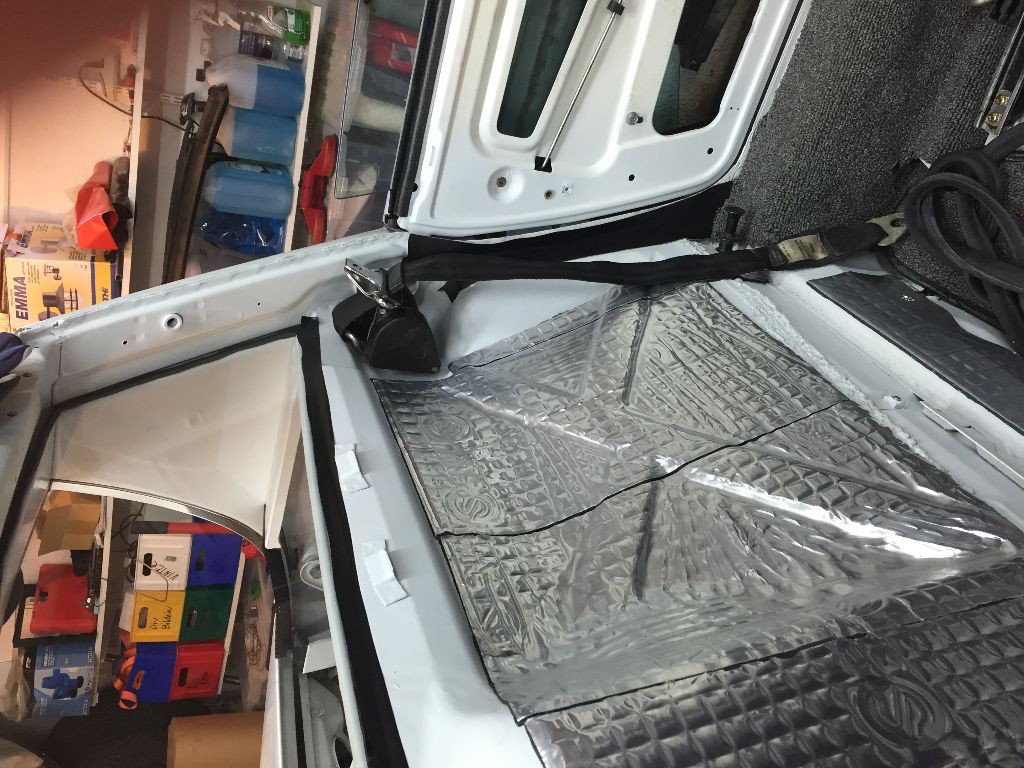 Once the glass was in place the seatbelt rollers could go back. And no, I dont know why the picture is turned sidways. I specifically told it to not do that!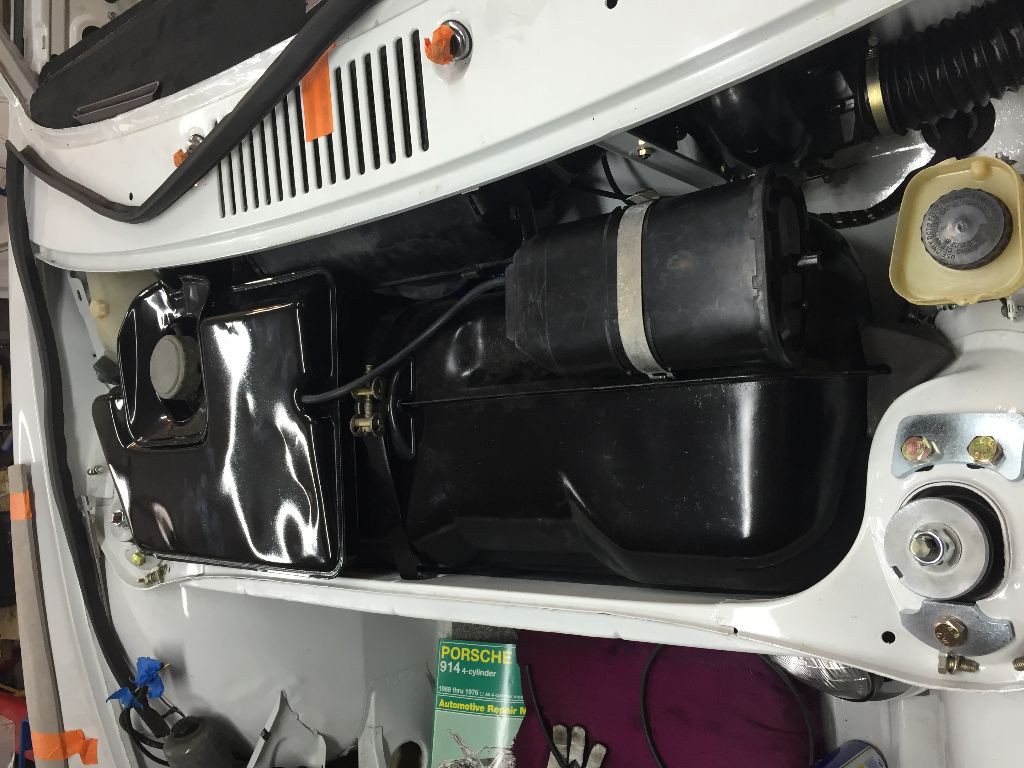 Et tu Brute? Pushed the fuel tank in and buttoned everything in place….then found out I had forgotten to attach the rubber hose from the tank to the pump before putting it in place. Take everything out again, do it right, and put it back. That was fun! Not.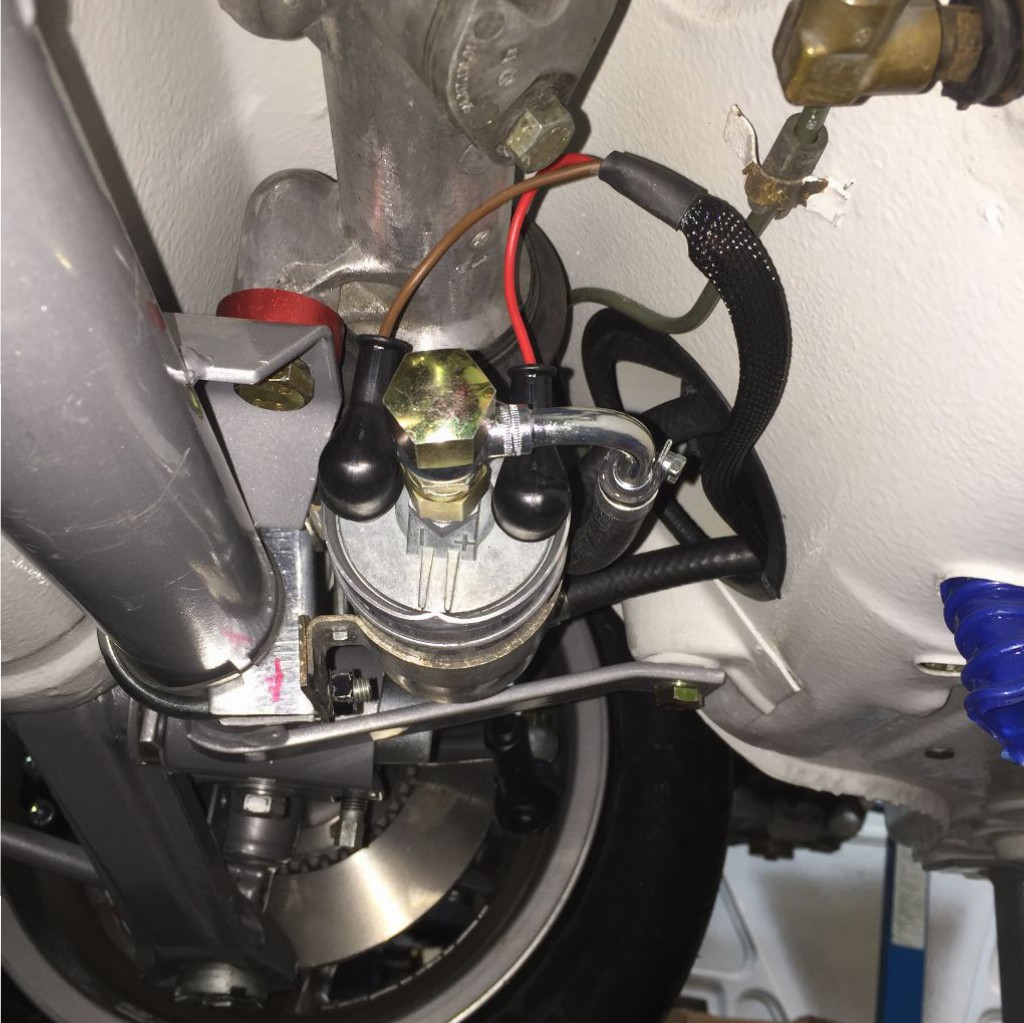 Fuel pump wiring and all hoses connected. Scratch that off the to do list!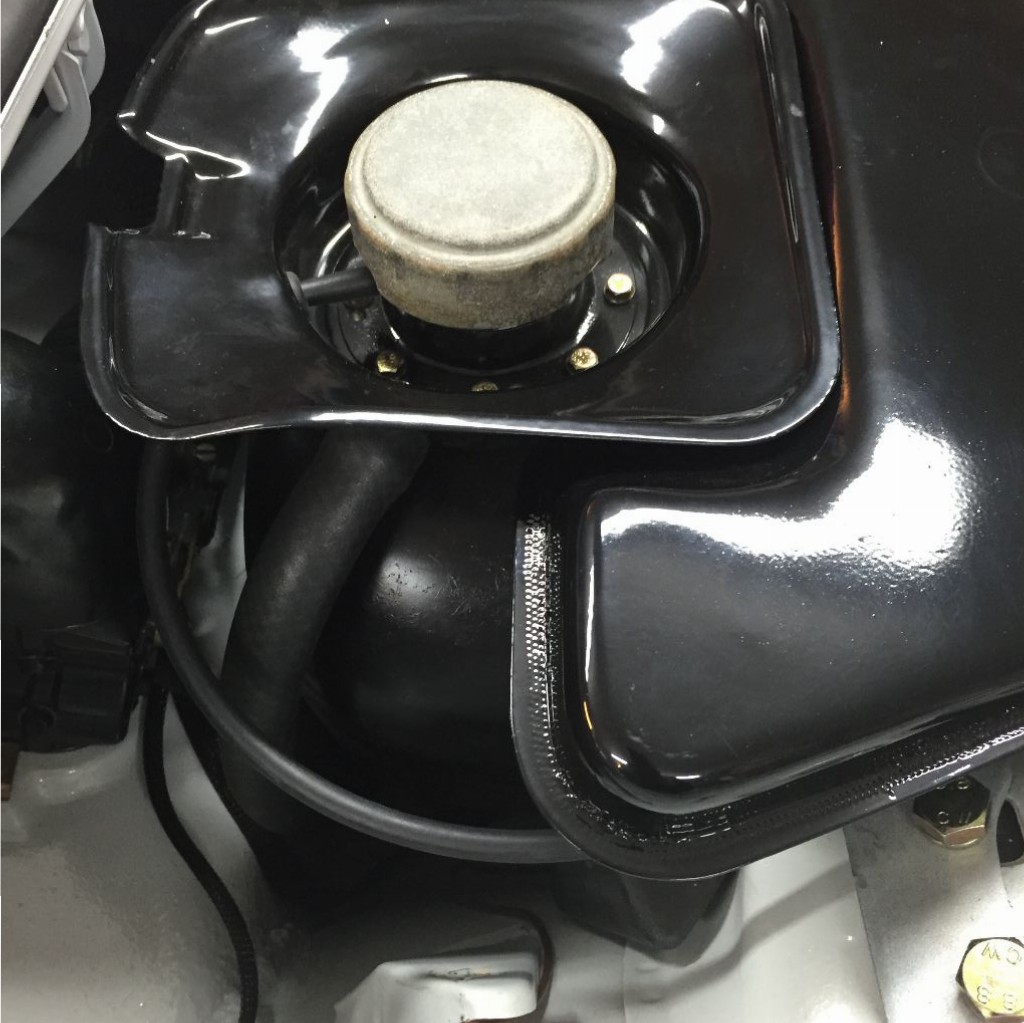 Oh yeah, the drain hose was put in aswell….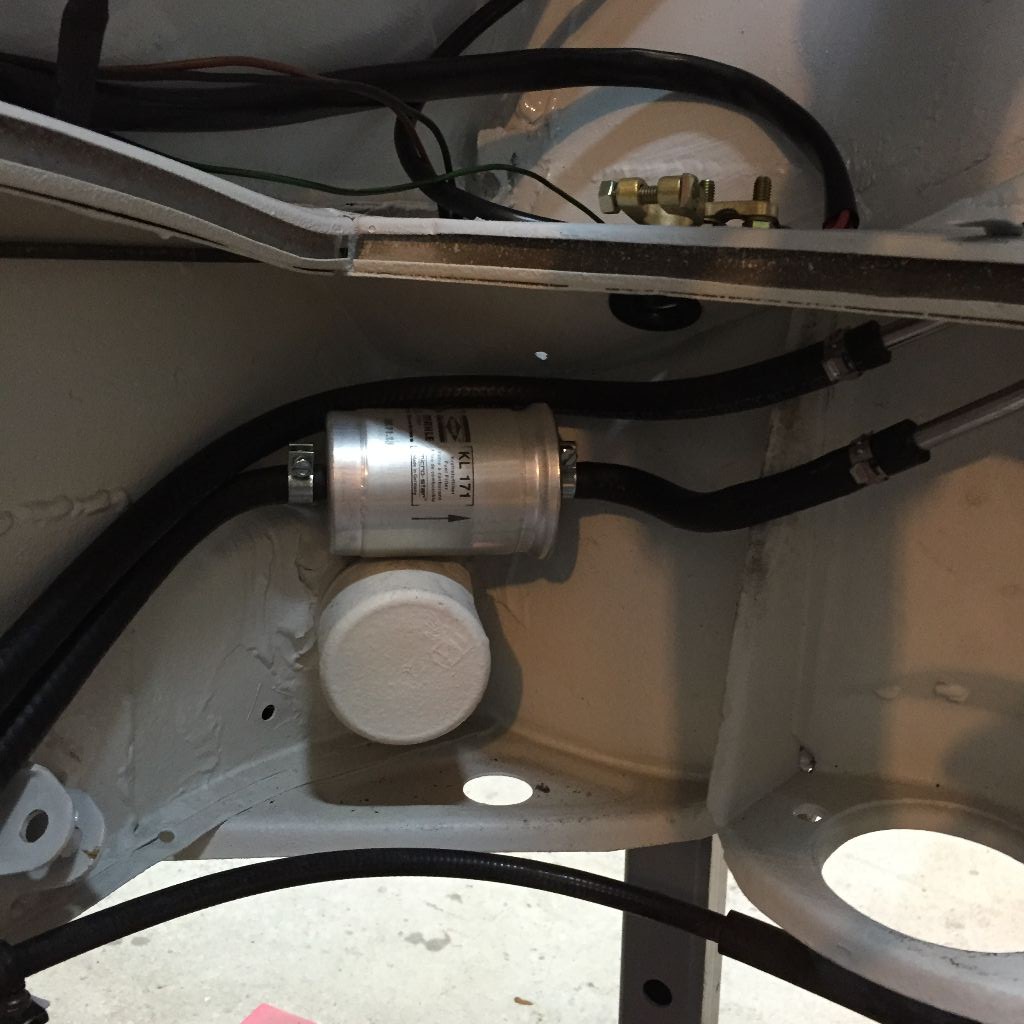 On to the fuel filter that was located in near enough the stock position.
and that actually means the fuel system up to the engine is complete!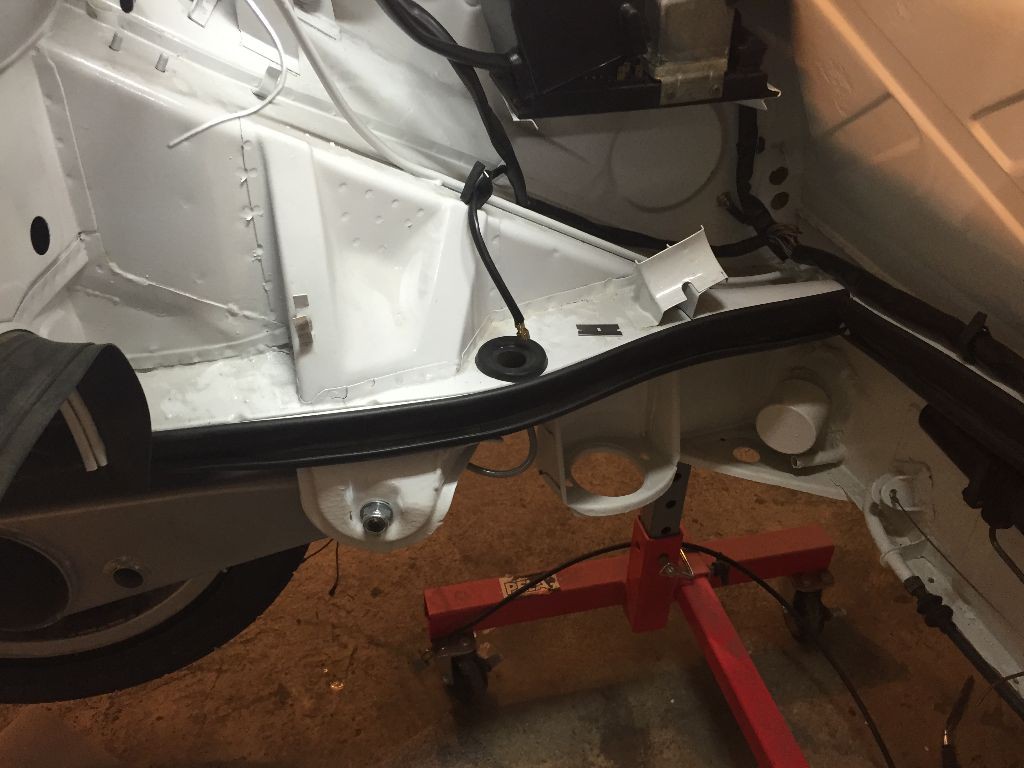 Put the engine bay rubber seals in place. A bit fiddly but it worked out ok.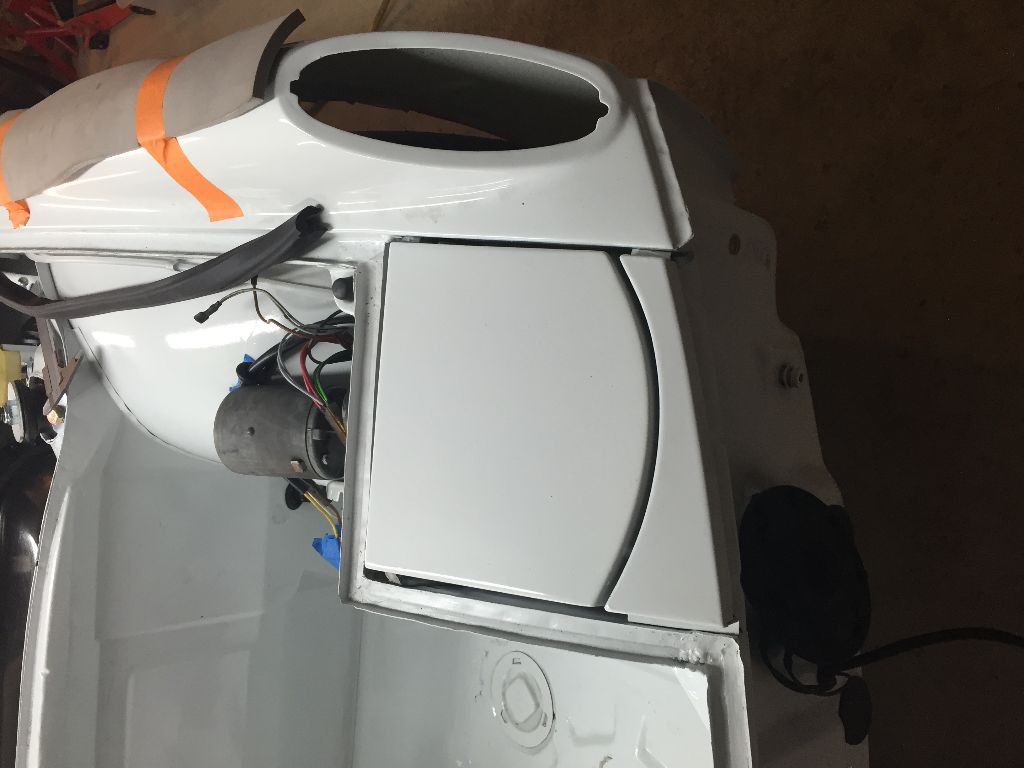 Back to the headlights, left one lined up pretty ok.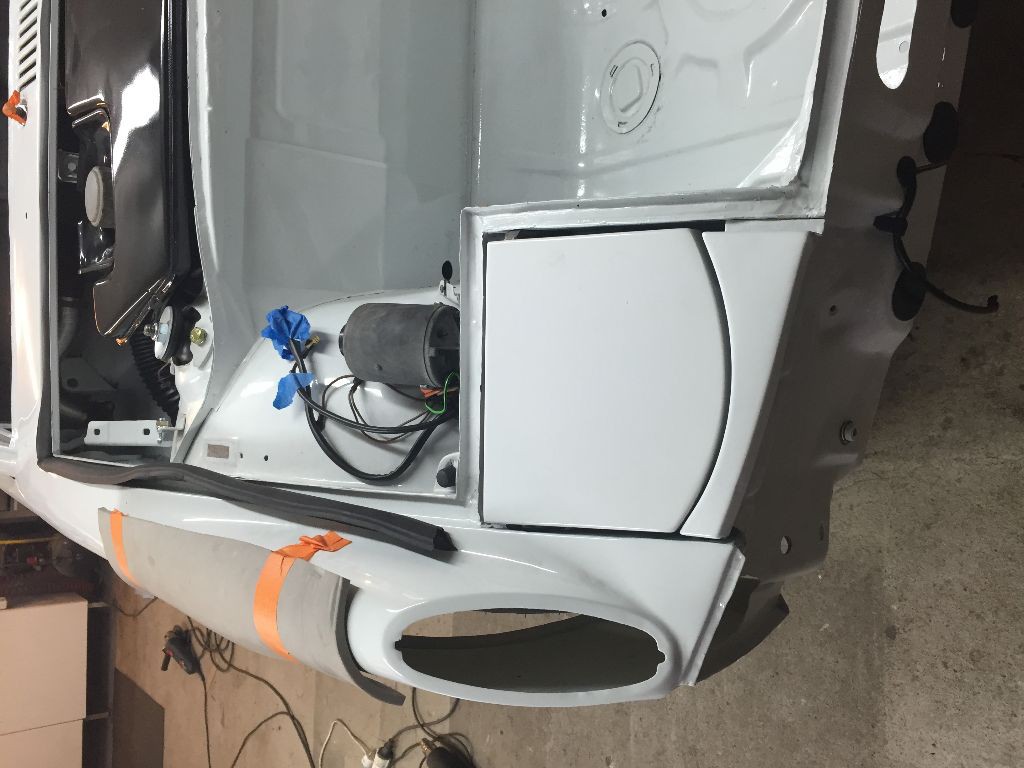 Right side one….mneeeh…not quite but close enough.
Yup, that's how it turned out.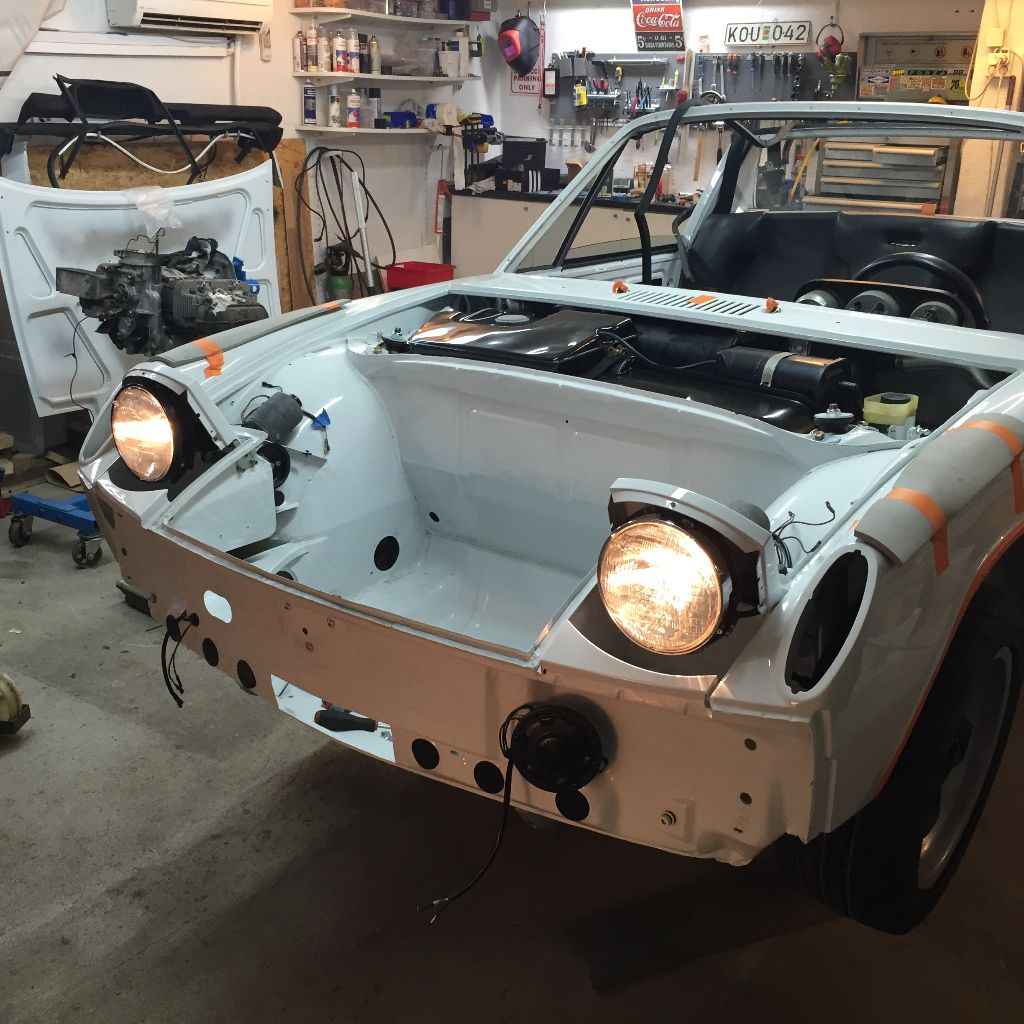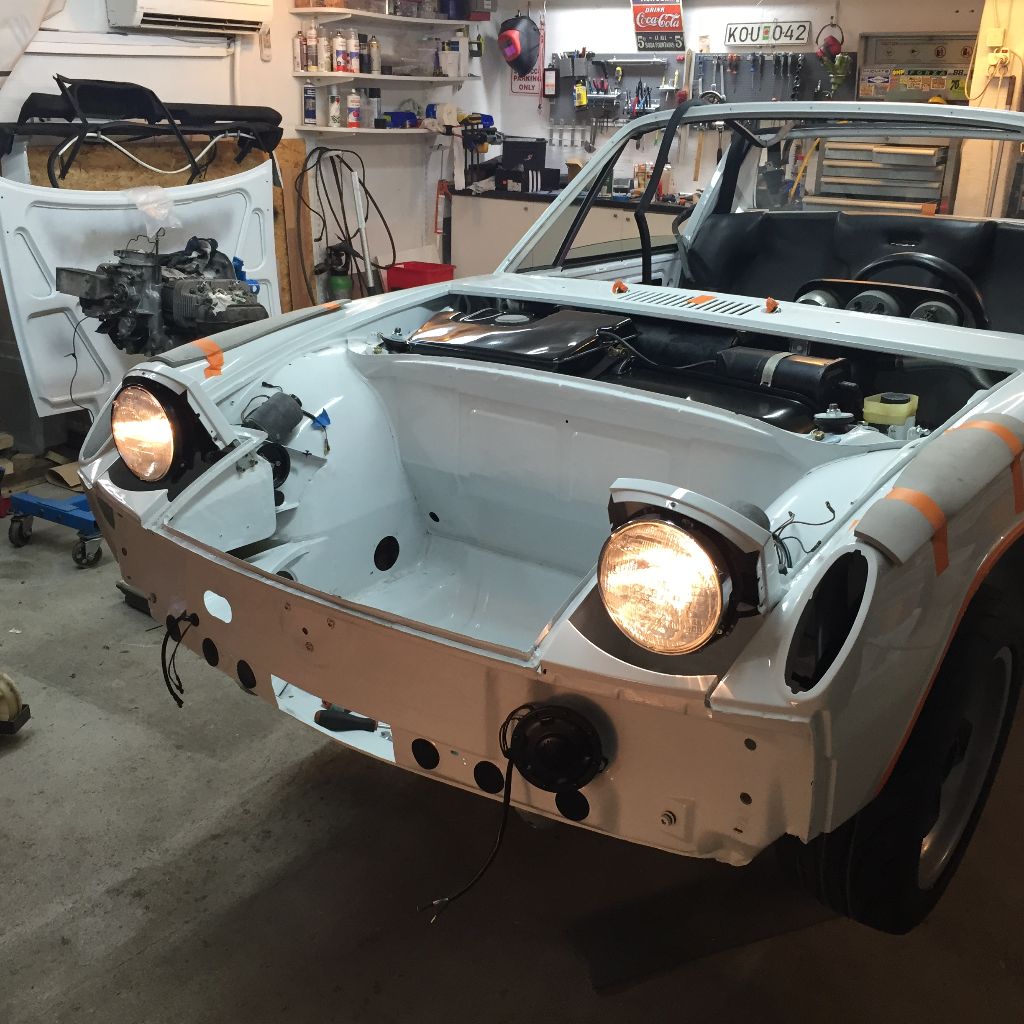 And for those of you who are on facebook and want to see if the darn lights worked click this link:
FACEBOOK LINK