Finishing up the rear end.
Time to finish up the rear end. Before that I need to do something about the holes underneath the roll hoops.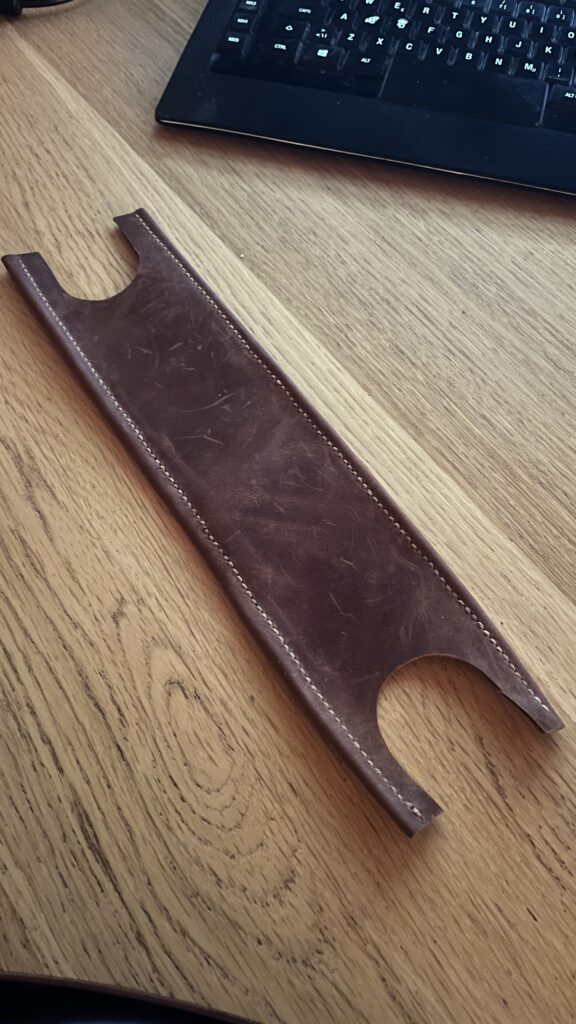 Using some leftover leather from the seats I made these pieces, rolling the long edges over and stitching them to get a nicer look.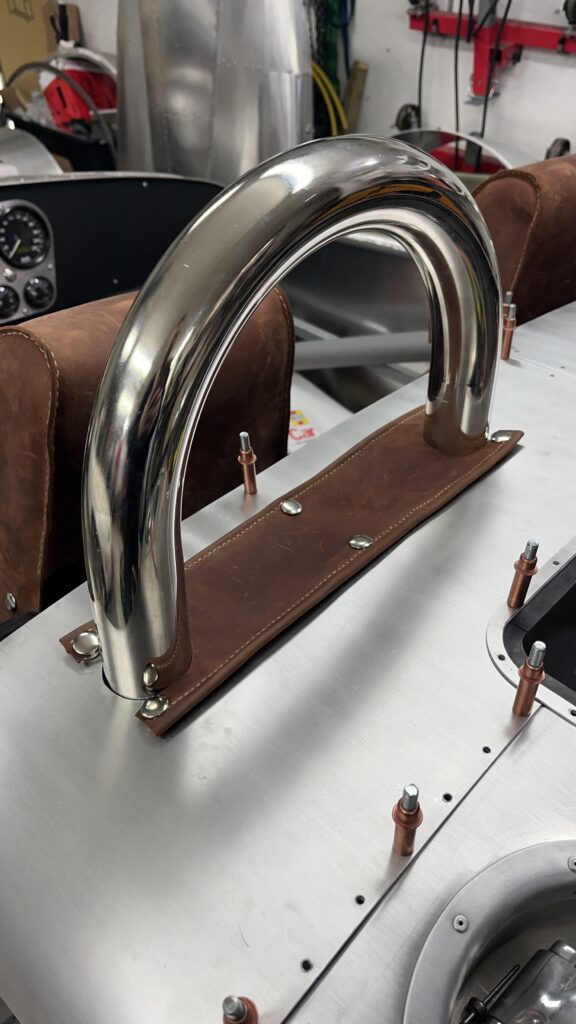 Six push buttons will hopefully keep them in place even at speed.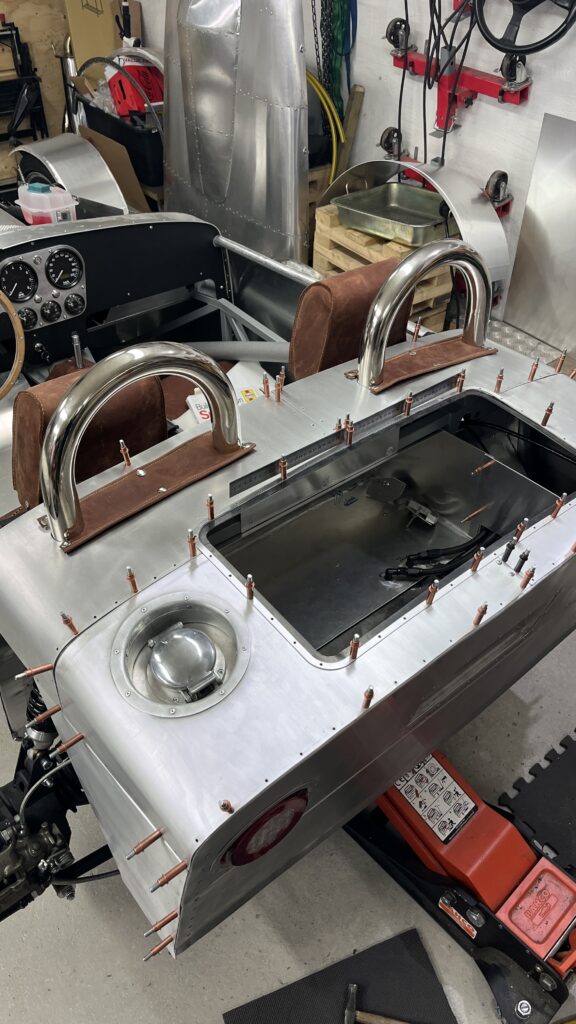 Both sides done.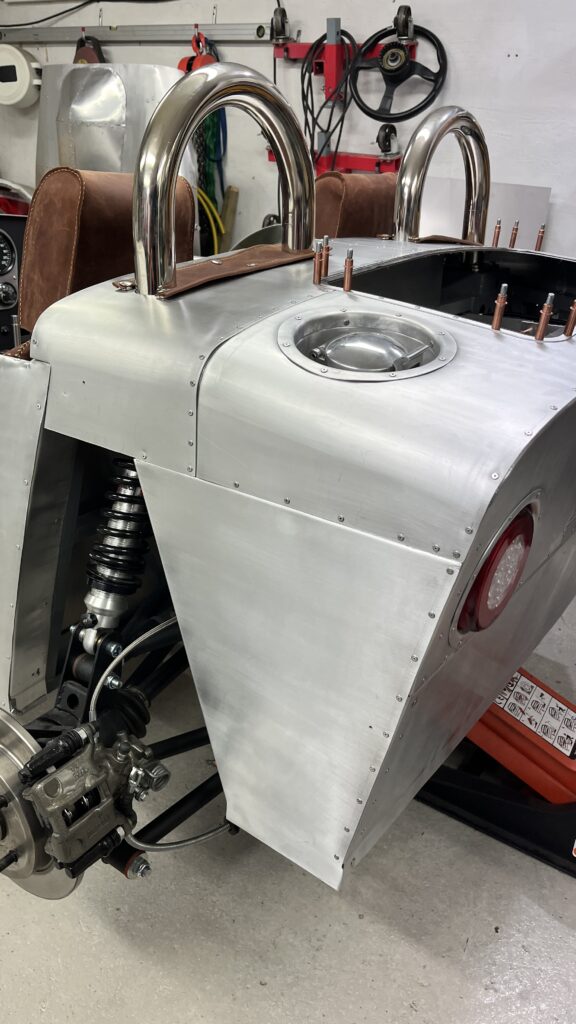 Then I could finally start putting the rivets in. Attaching pieces together for the last time is such a rewarding feeling.
Definatly got that vintage aircraft look that I have strived for.