Wow….hey….you're still waiting for updates? Ok, my bad, kinda been busy, well not superbusy but still busy-ish. So after getting the car running and the clutch issues solved I made a list of stuff to fix:
* Put plastic on the door insides to weatherseal them.
* Mount the doorcards
* Hook up the carbon canister
* Windshield wipers
* Rolling road tuning
* Alignment
* Center console of some kind
* Mount a better throttle return spring
* Mount the front trunk seal
* Sideskirts on
* Rear apron on
* Rear bumper
* Registration lights rear and registration sign rear
* Outer rear view mirrors
* Inner rear view mirror
* Heater system
* Engine lid raintray
* Underfloor air deflectors
Easy peasy….
Buy some different length and strength springs.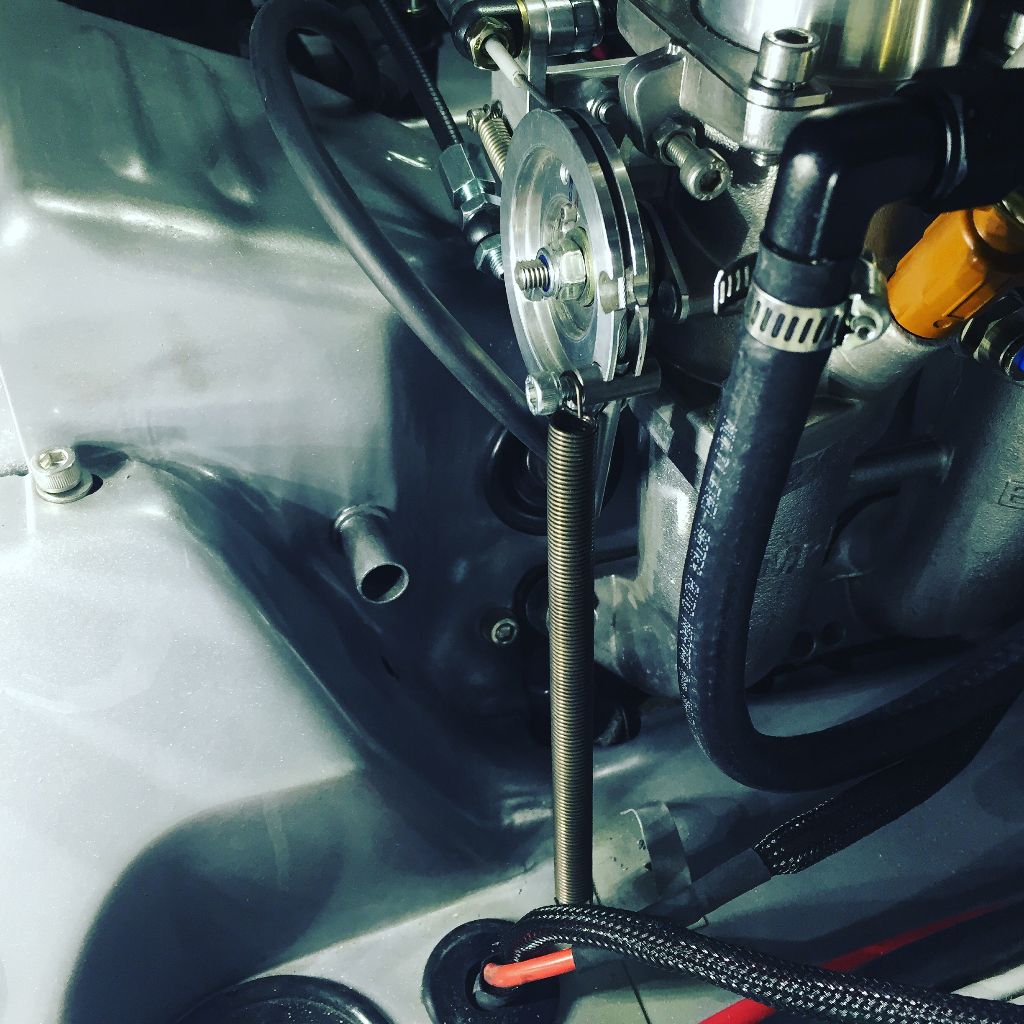 Find out which one works best and mount it to the master throttle roller and the other end to a modified screw that goes thru the engine sheet metal.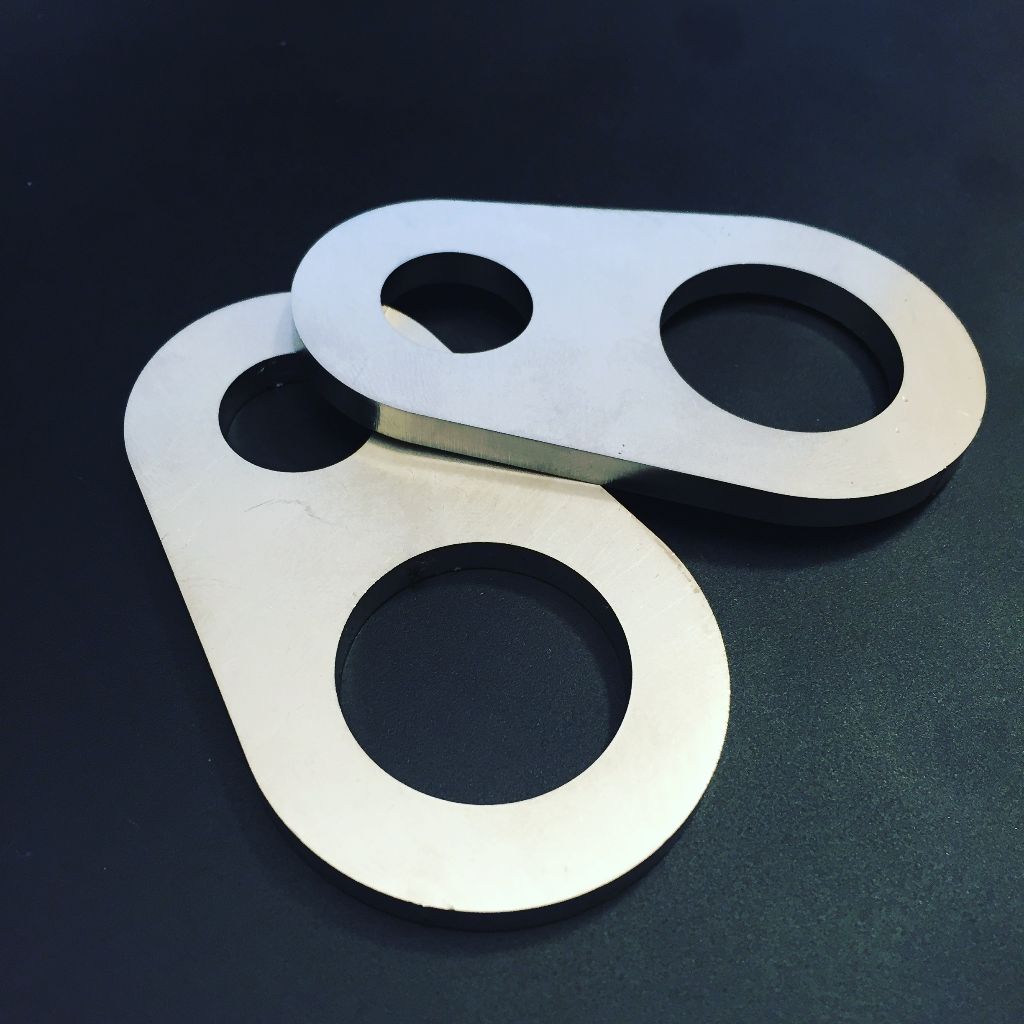 I didnt like the old rear suspension tie down mounts I made so I hade some new ones cut. Much better.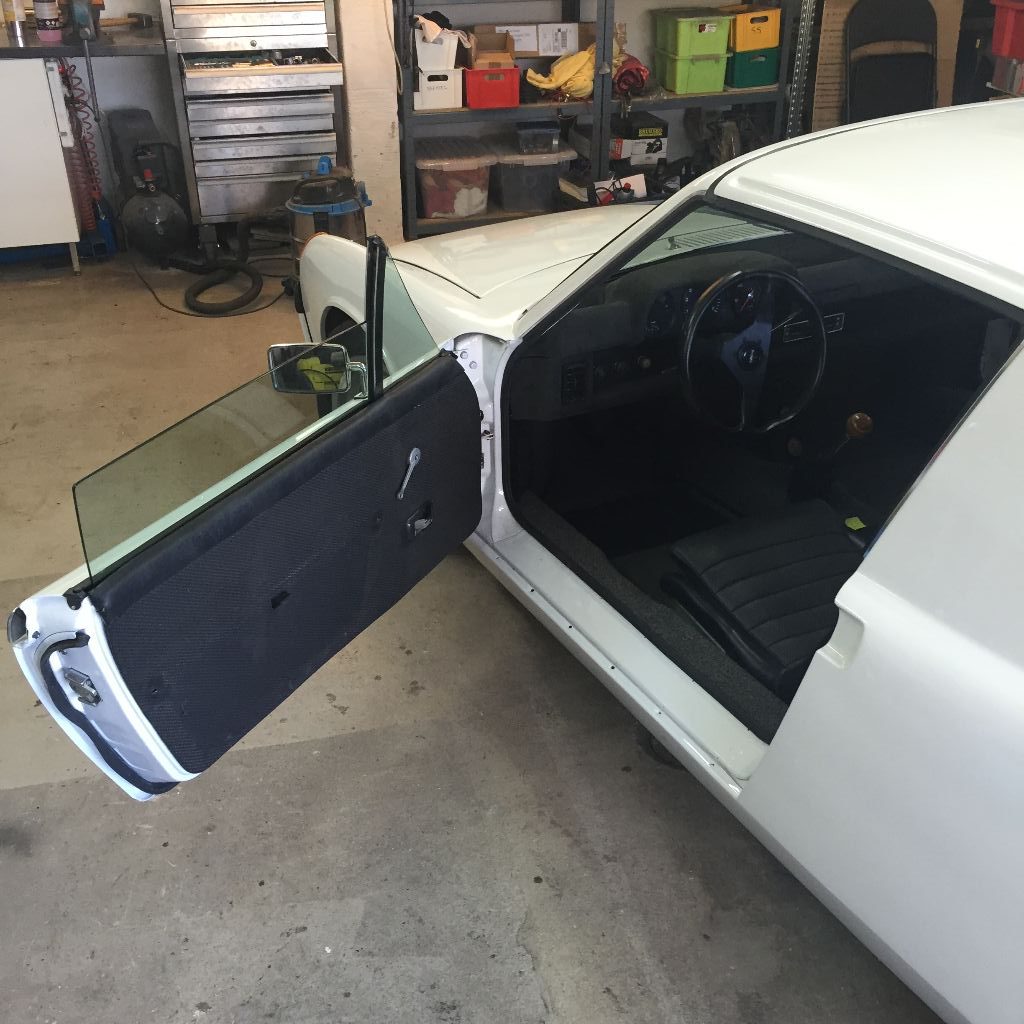 Doors sealed with plastic and the doorcards in place, I will need new window cranks tho.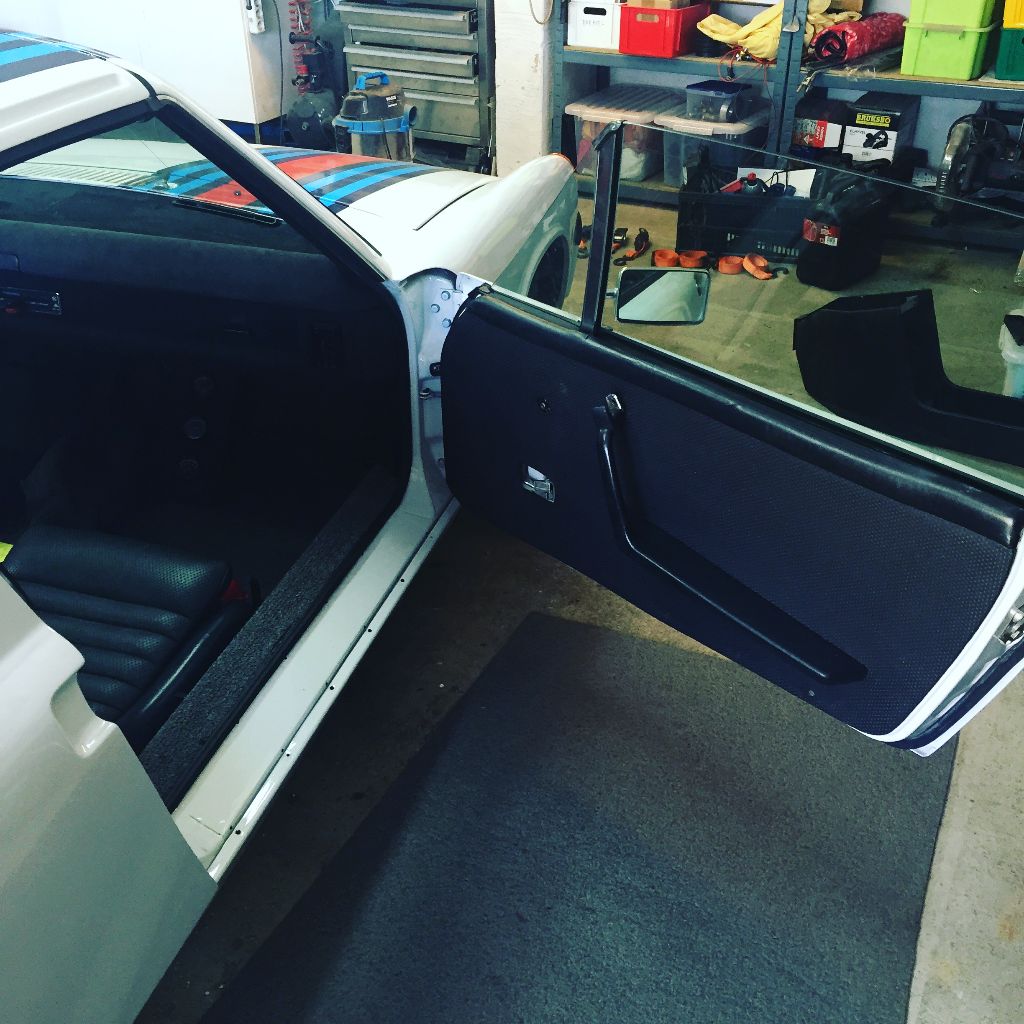 ..and the right side too.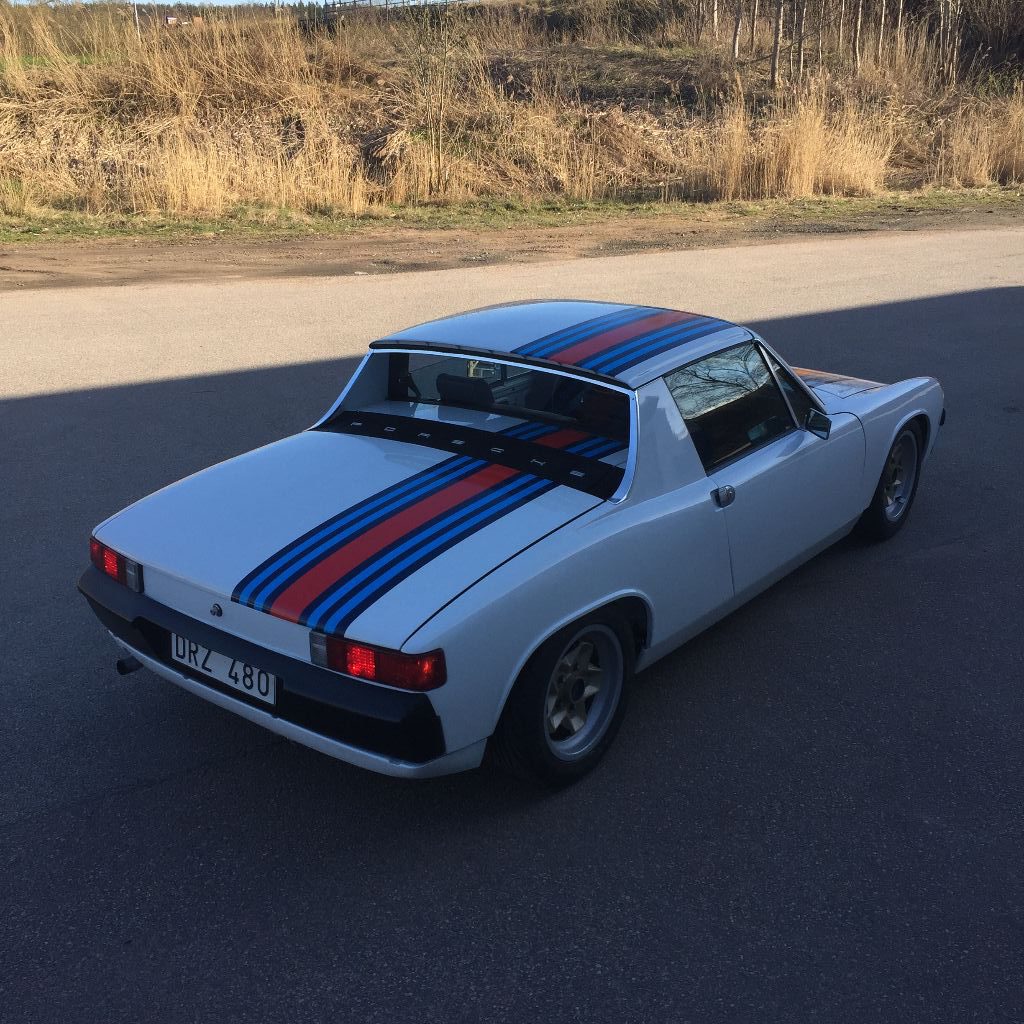 I've done a few short testdrives around the block and it seems to work fine, breaks work, needs some shifter adjustment still and..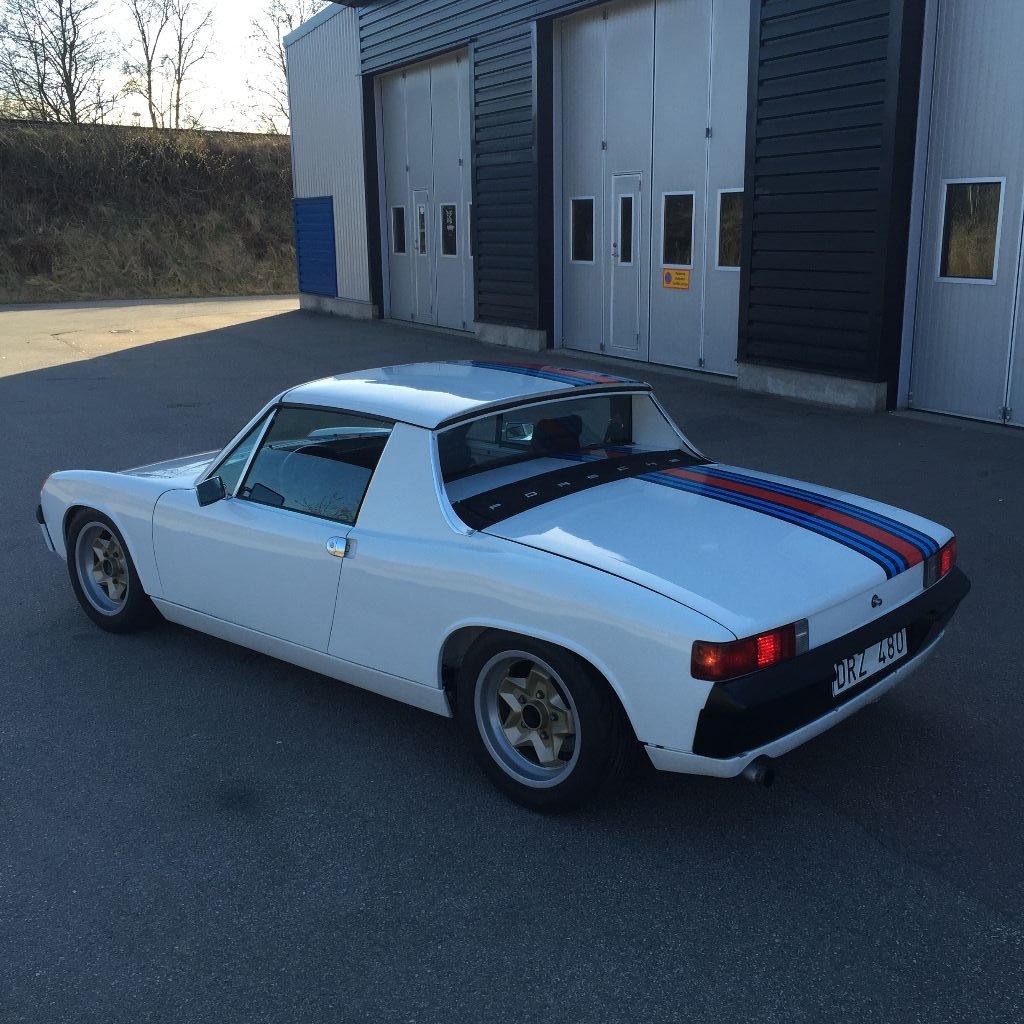 ..the steering felt kinda vague after driving a km or so.
Back into the garage and I had quite a wiggle between the suspension strut and the balljoint, how? all these parts are new! Well…it turns out that new parts dont help if they're not the right parts. I had the '74 914 balljoints with the 911 struts. The early struts I have apparently used another version of the balljoint tho so I bought a pair of those and the wiggle was all gone. I've also had the HE's down and done a valve adjustment and a whole bunch of other stuff like tightening up a front wheel bearing and small stuff like that you find after driving it for the first time.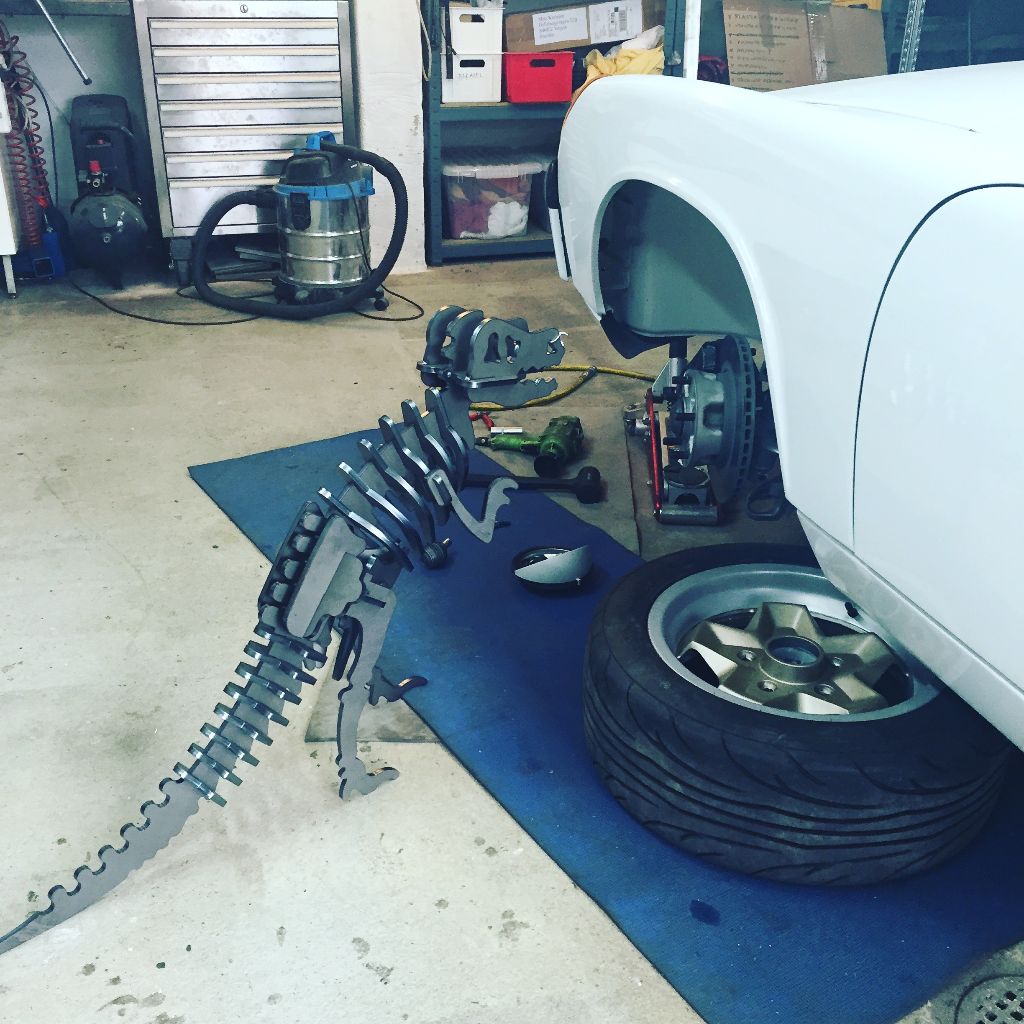 Oh yeah, I've got a new mechanical pet living in my garage, he lives on rejected car parts and dino oil.
Ok so how are we doing on that list? in this very moment 2016-05-06 18:00 it looks like this:
* Put plastic on the door insides to weatherseal them.
* Mount the doorcards
* Hook up the carbon canister
* Windshield wipers
* Rolling road tuning
* Alignment
* Center console of some kind
* Mount a better throttle return spring
* Mount the front trunk seal
* Sideskirts on
* Rear apron on
* Rear bumper
* Registration lights rear and registration sign rear
* Outer rear view mirrors
* Inner rear view mirror
* Heater system
* Engine lid raintray
* Underfloor air deflectors