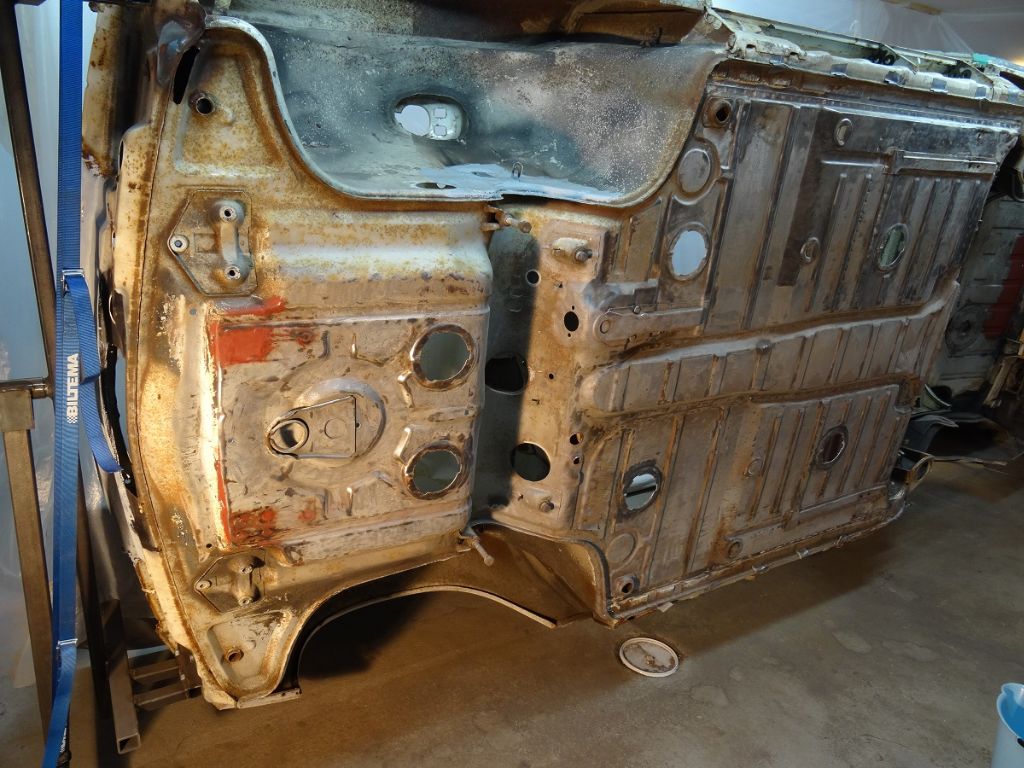 The last week has been spent repairing rust, mainly in the front end, the floors pieces under the headlight buckets was kinda nasty so I've mediablasted the insides and then repaired the sections that was so thin they were blasted thru. I've also been scraping/sanding/mediablasting the underside of the car.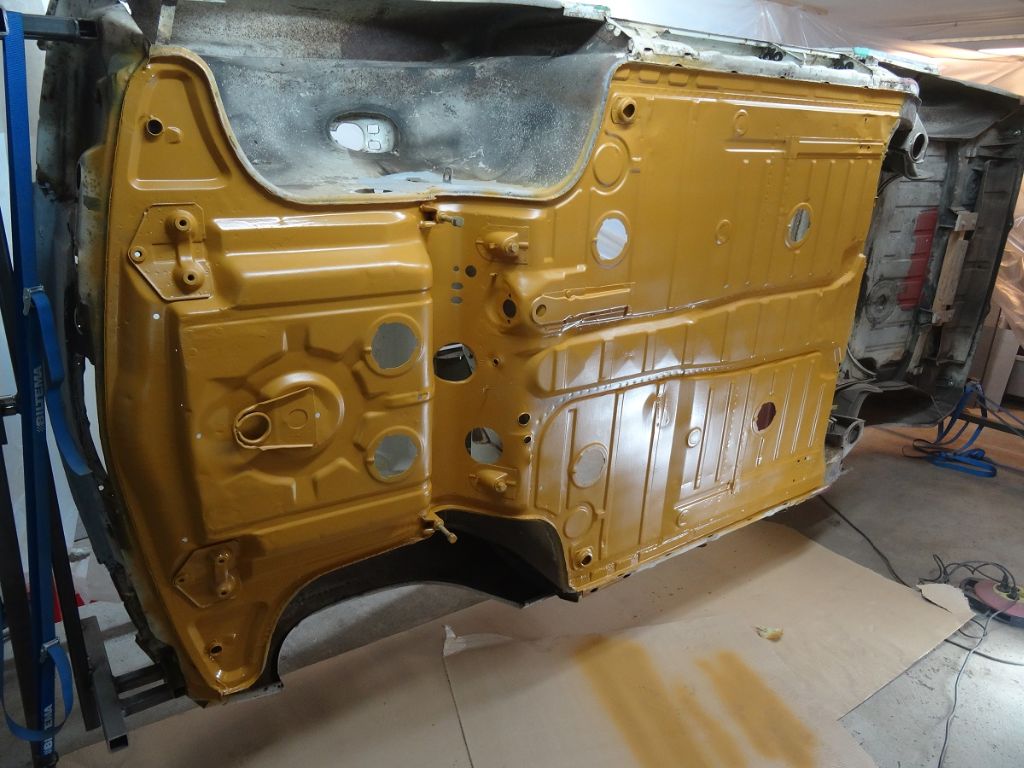 Today I laid the first and second layer of Expoxiprimer on the car, feels really good to start doing something that isnt tearing down but starting to build up again.
In the coming month or so I will treat the rest of the car to the same procedure, clean, repair and coat with primer.