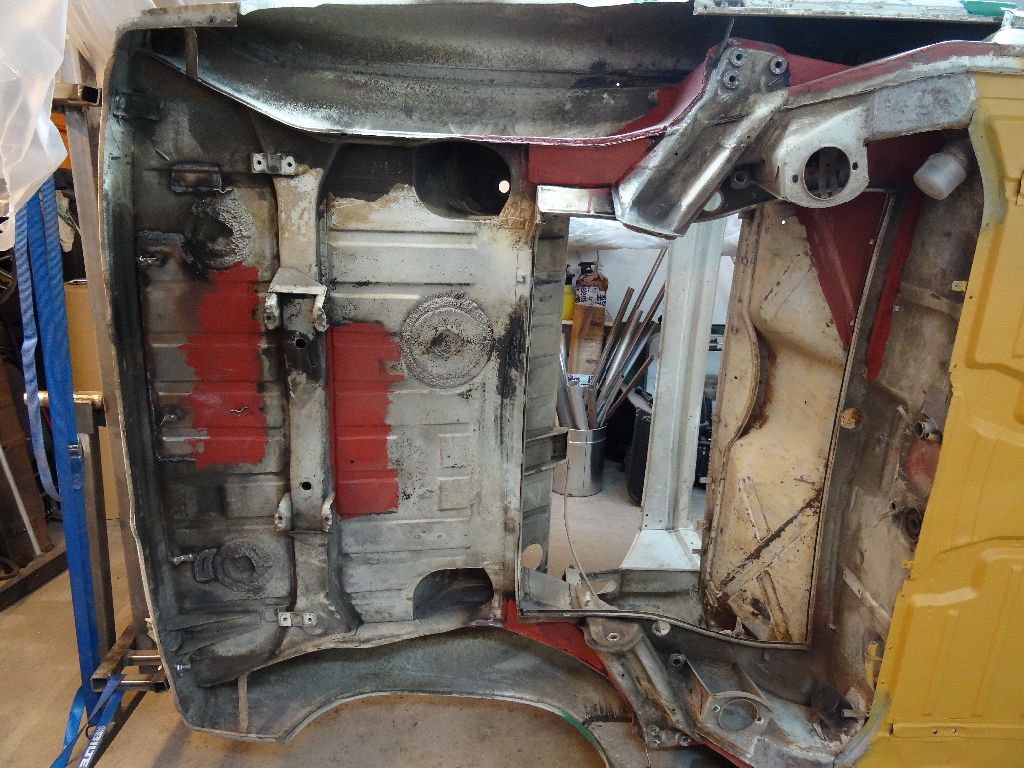 Today I spent some time cleaning up the rear floor and engine bay from old greasy dirt and built up crud, found a rustspot in the trunk floor that had been overlooked
so that took some time to fix. I also drilled out the remains of the brackets for the muffler heat shield. Here's a before picture.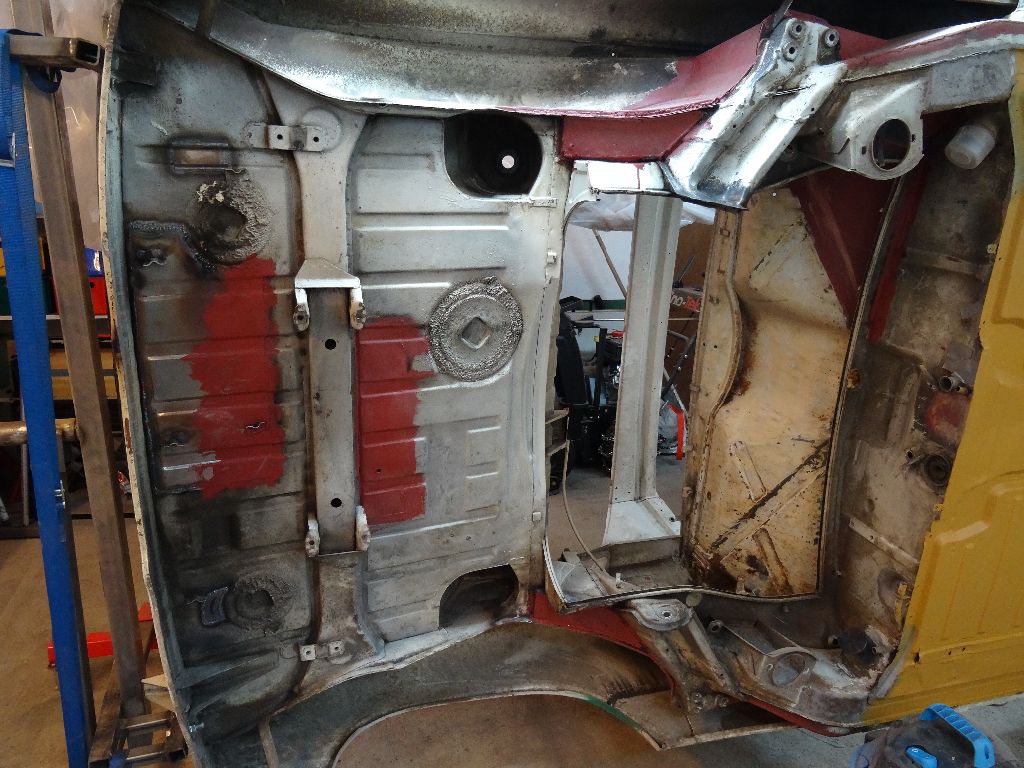 …and here's the after picture. Not a huge difference but still.