Ok…its not liket the Top Gear christmas special, more like a catchup post with some miscellaneous pictures from the last month and a half.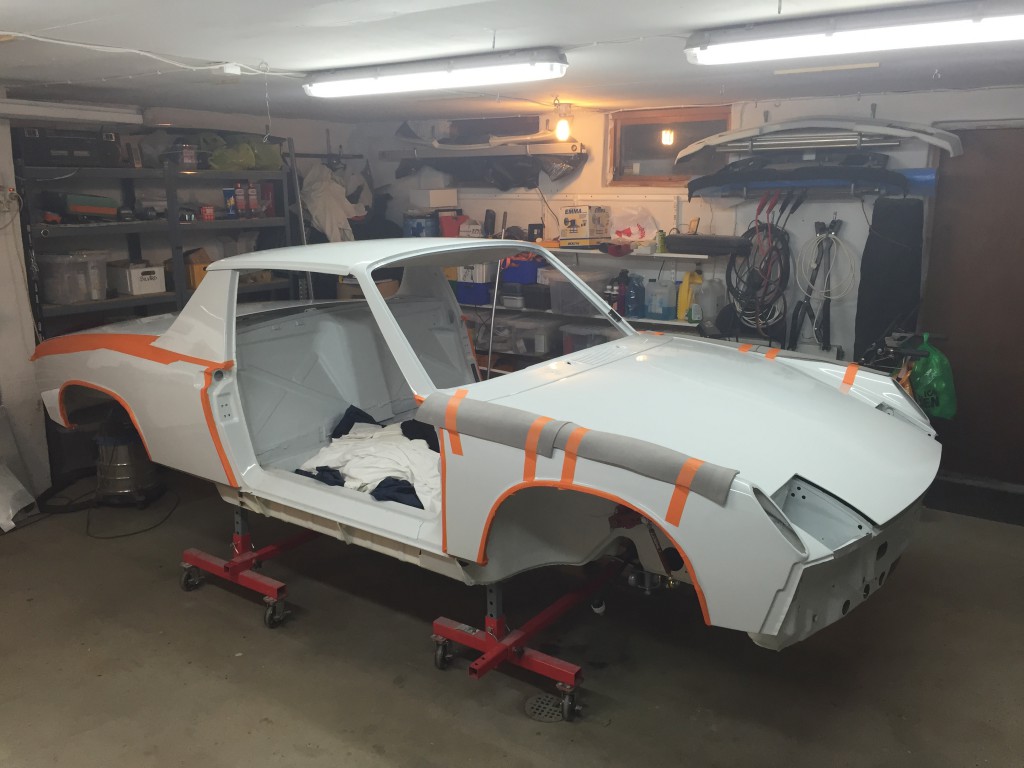 Well first off I collected all the rest of the parts from the painters, such as the hoods, roof, sideskirts, rear valance, headlightscovers etc.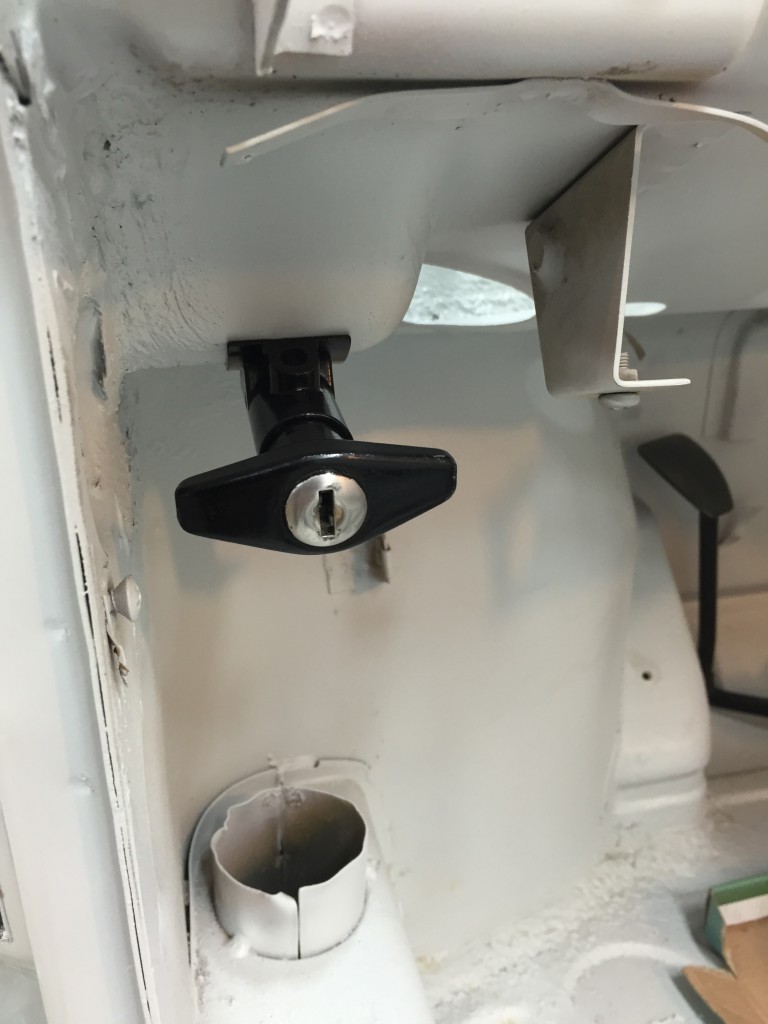 Some parts has dropped in from overseas aswell, quite a few actually. Started with some new rubber parts and a new front hood wire from www.914rubber.com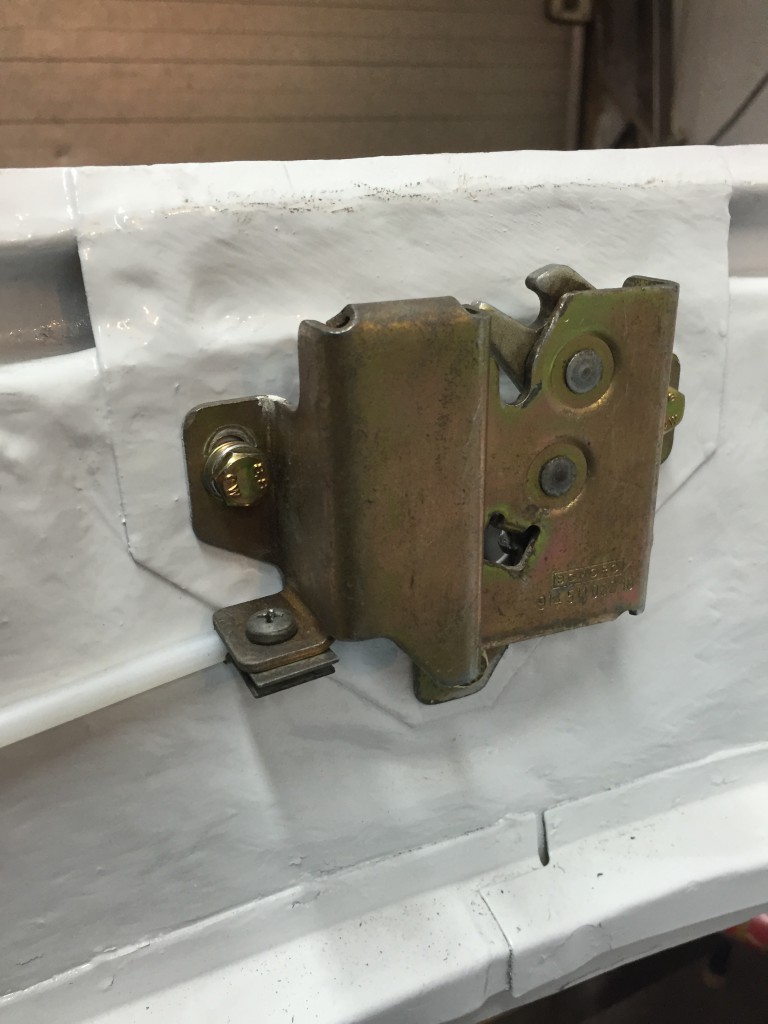 Front hood lock cleaned and installed.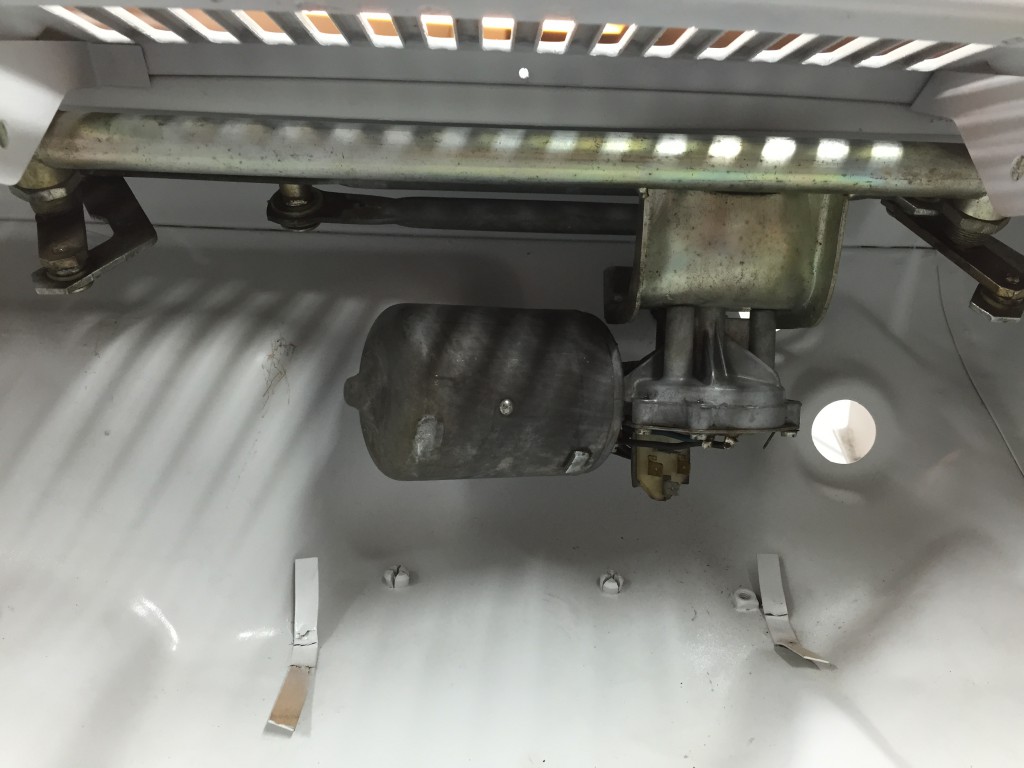 Also got new windshield wipers grommets including the famous rubber post that holds up the wiper assembly that breaks on most cars.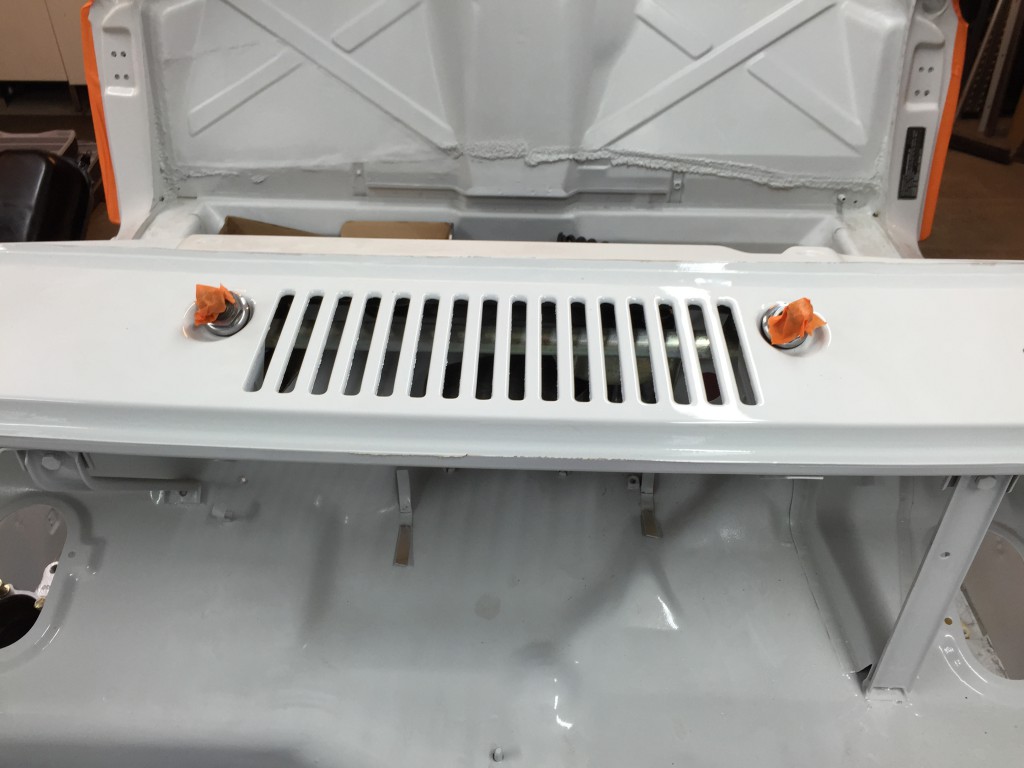 Wiper assembly installed and posts covered with tape.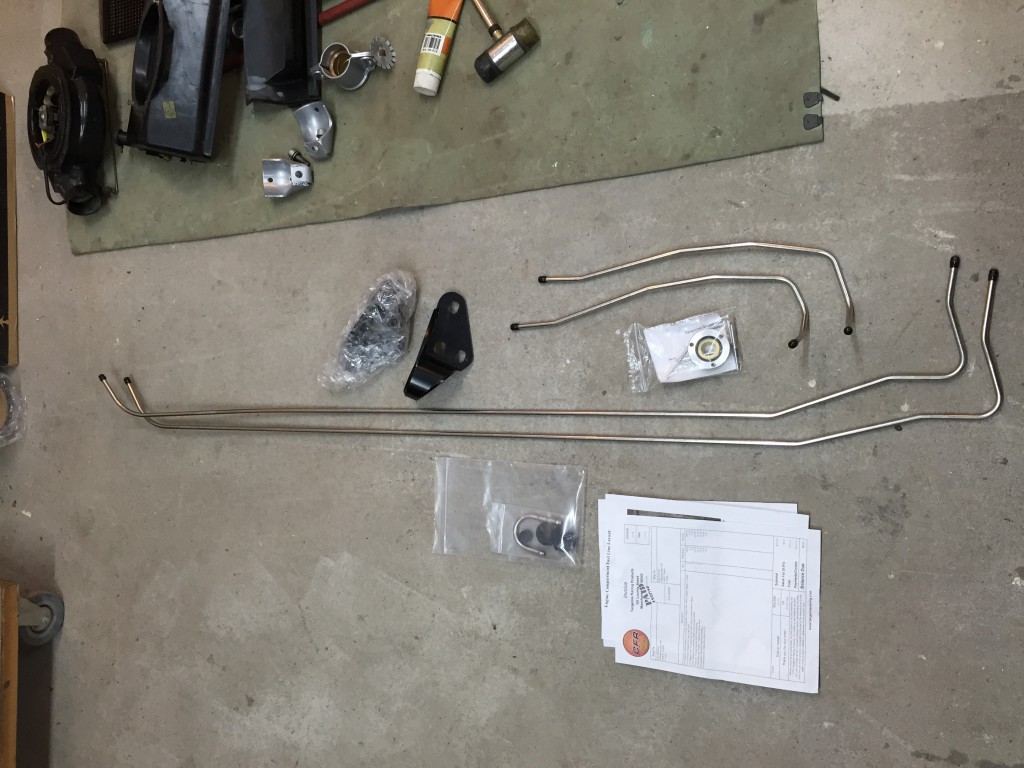 Also got a long package from Tangerine Racing, containing new stainless fuel lines, rear swing arm mounts with toe adjustment and some other stuff.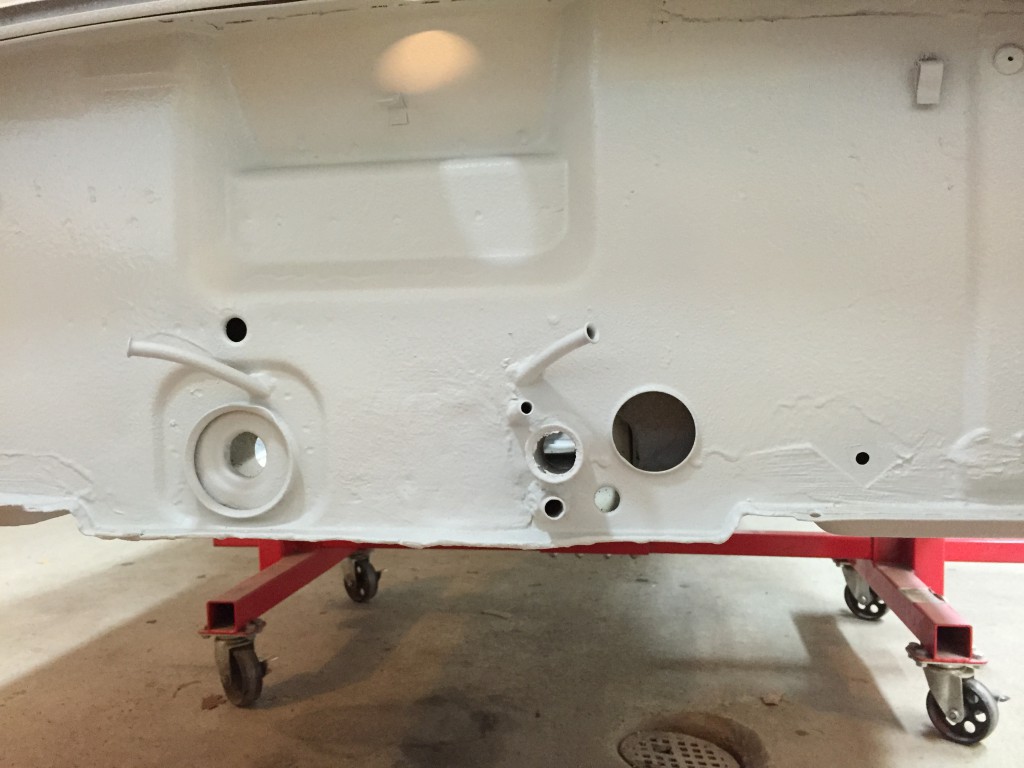 Found out when trying to install the fuel lines that my firewall was missing one hole for the the return line, seems the guys doing the rust repair on the lower firewall took some liberties that I hadnt noticed till now. 🙁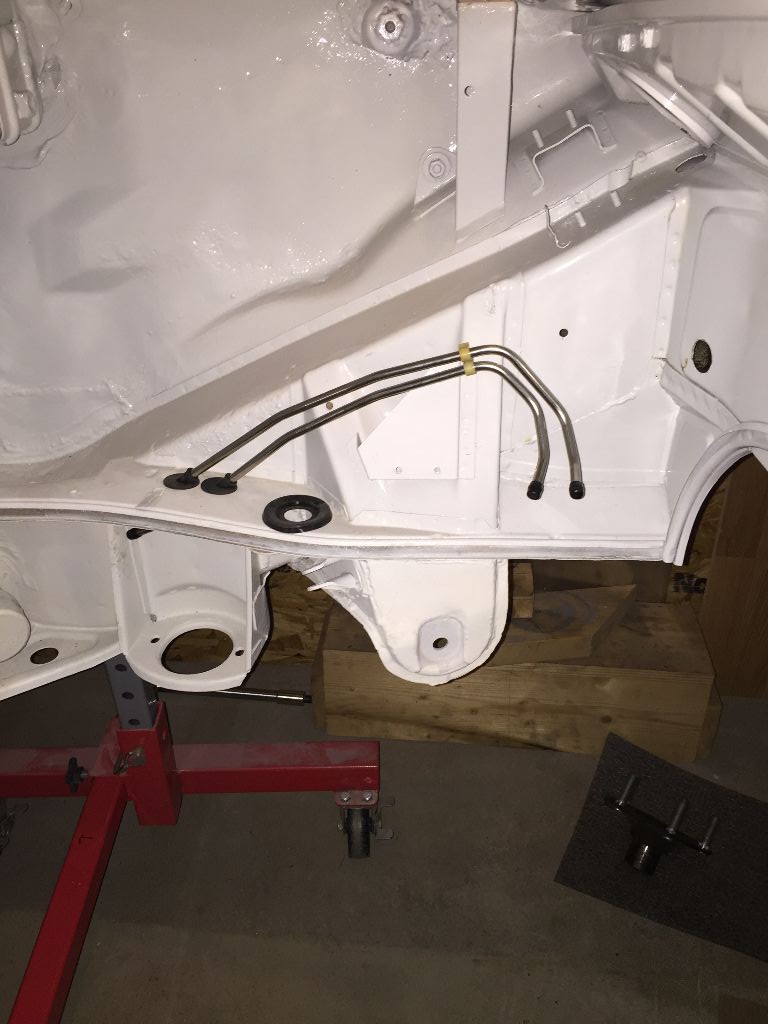 Upper fuel lines intalled.
Tunnel fuel lines installed after drilling a new hole, still needs some adjusting done to them.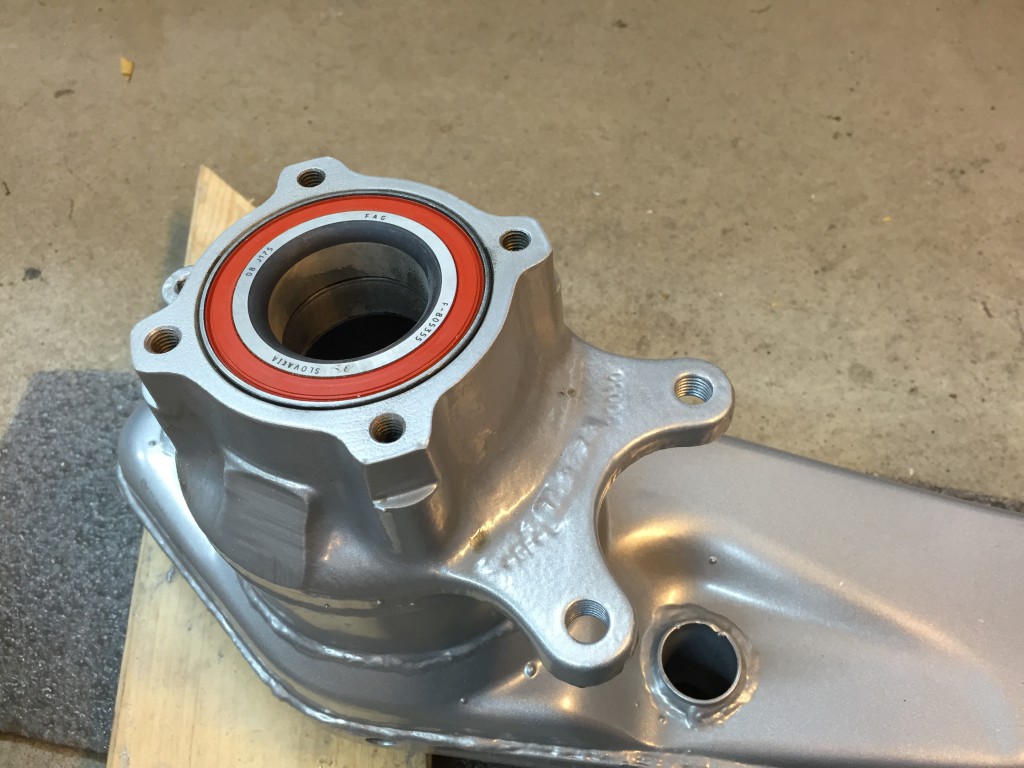 Put the rear bearings into the freezer overnight and then they only needed some gentle presuasion to pop into place in the rear swing arms.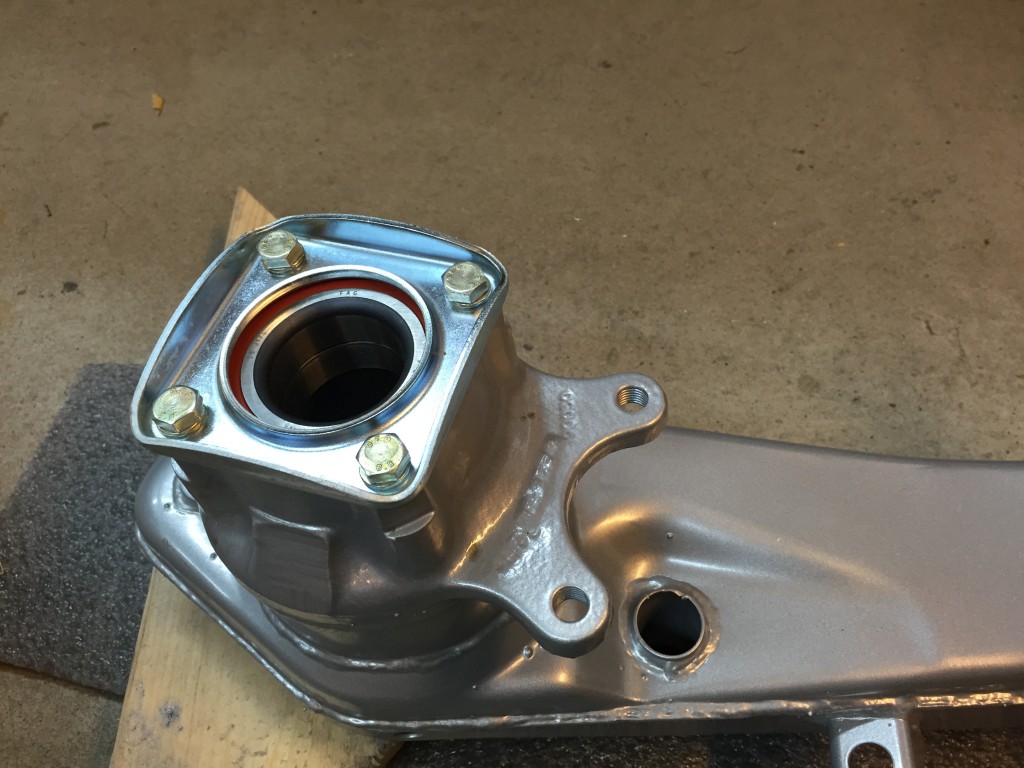 Surface treated bearing covers installed with new bolts.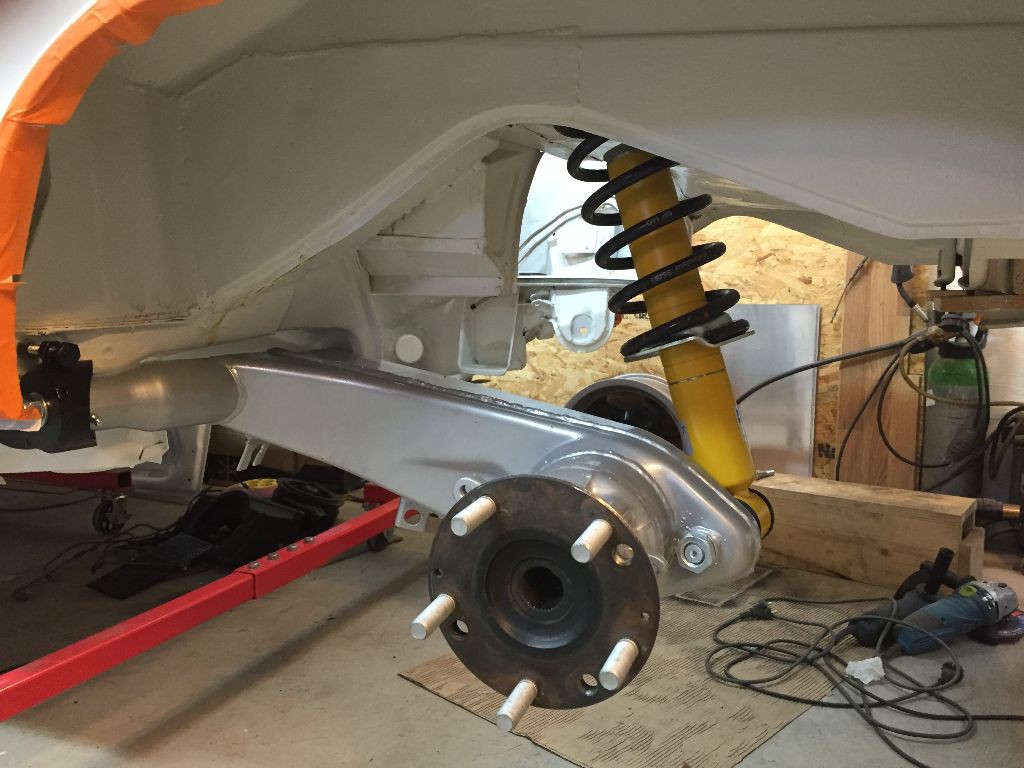 Left rear swing arm and shock assembly installed on the car.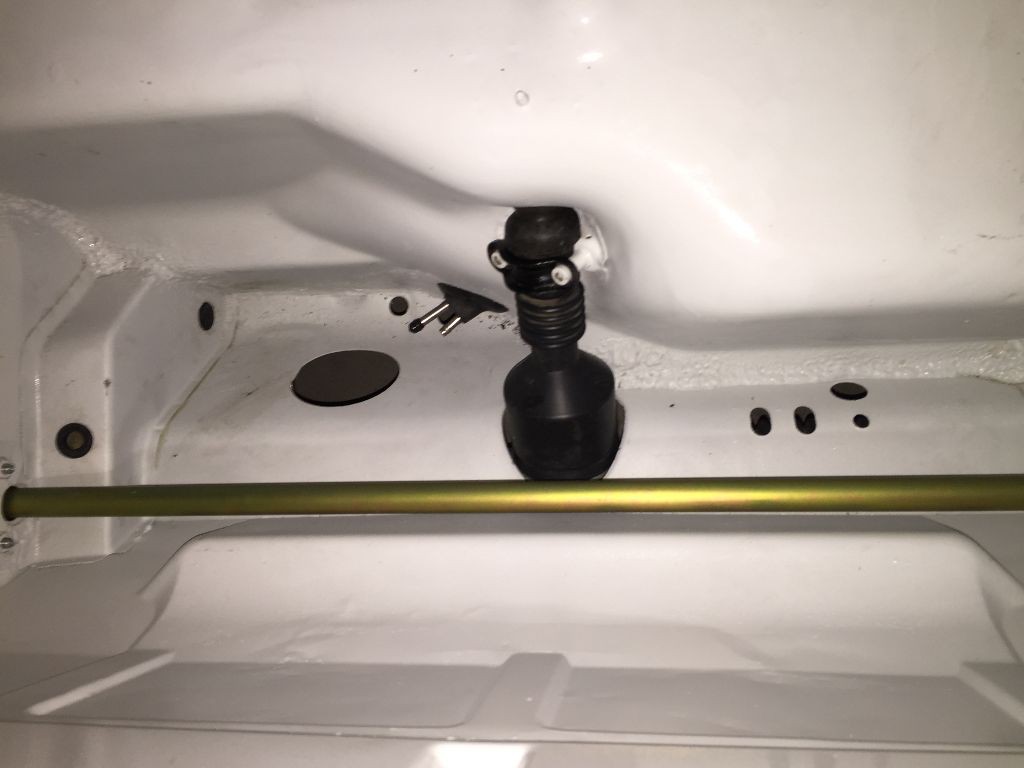 Had to take the front suspentsion off and lower the steering gear and front crossmember again due to forgetting the steering axle top bushing that seals against the front firewall. Thank you for the helping pair of hands Jani. 🙂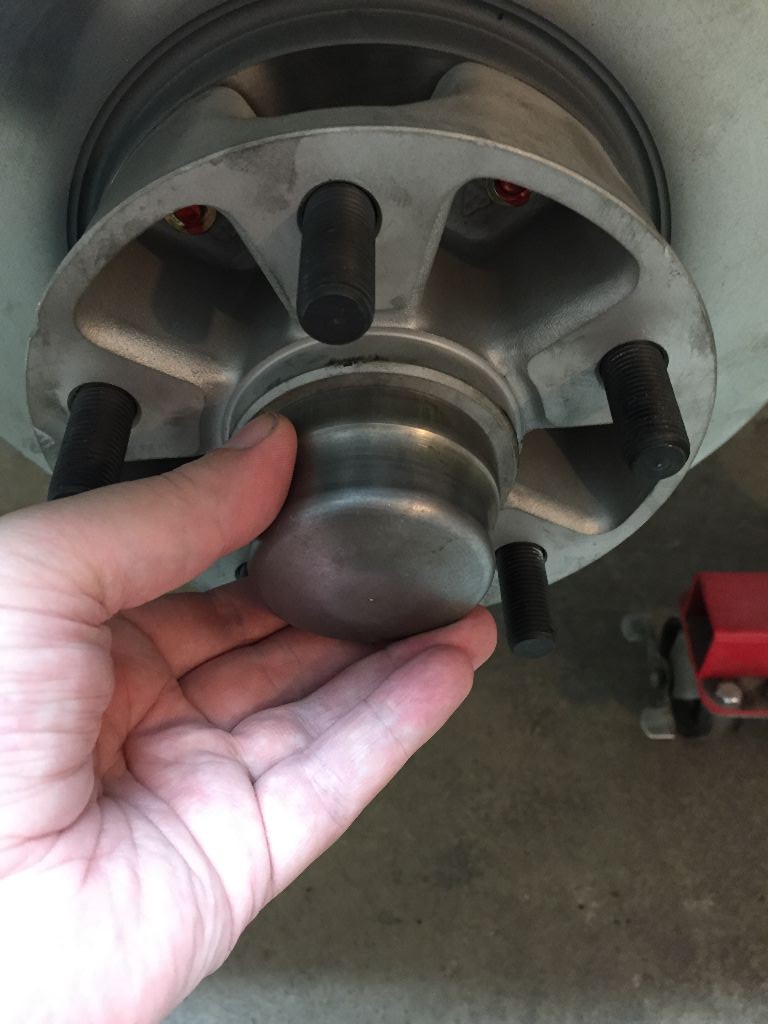 Found that my front bearing grease cups/dust caps were the wrong size to fit the hubs. Bugger!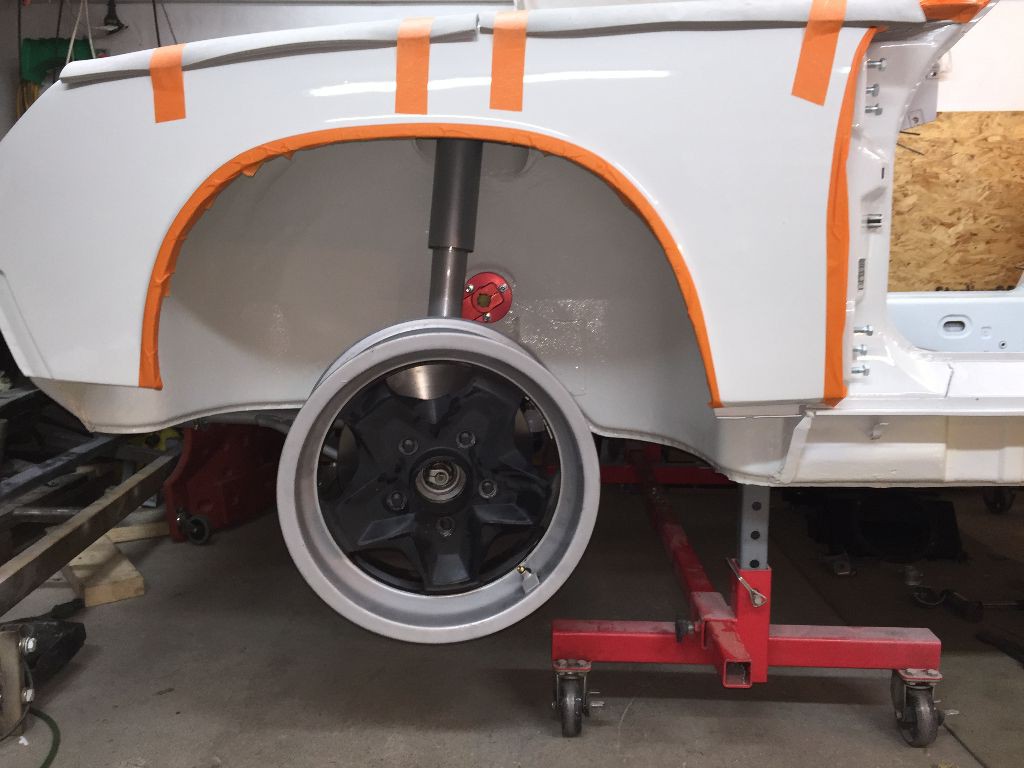 Just had to take a Cookie cutter rim out of the storage to try it on the car. 🙂