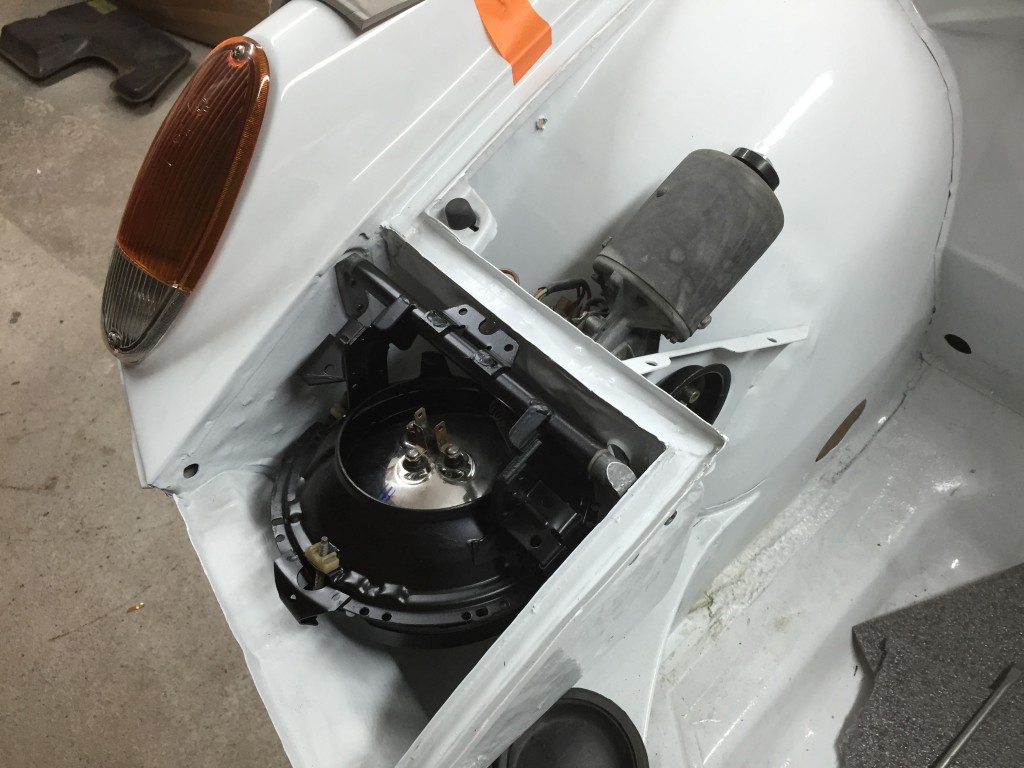 Headlights have been taken apart, mediablasted, painted, reassembled and installed, right side.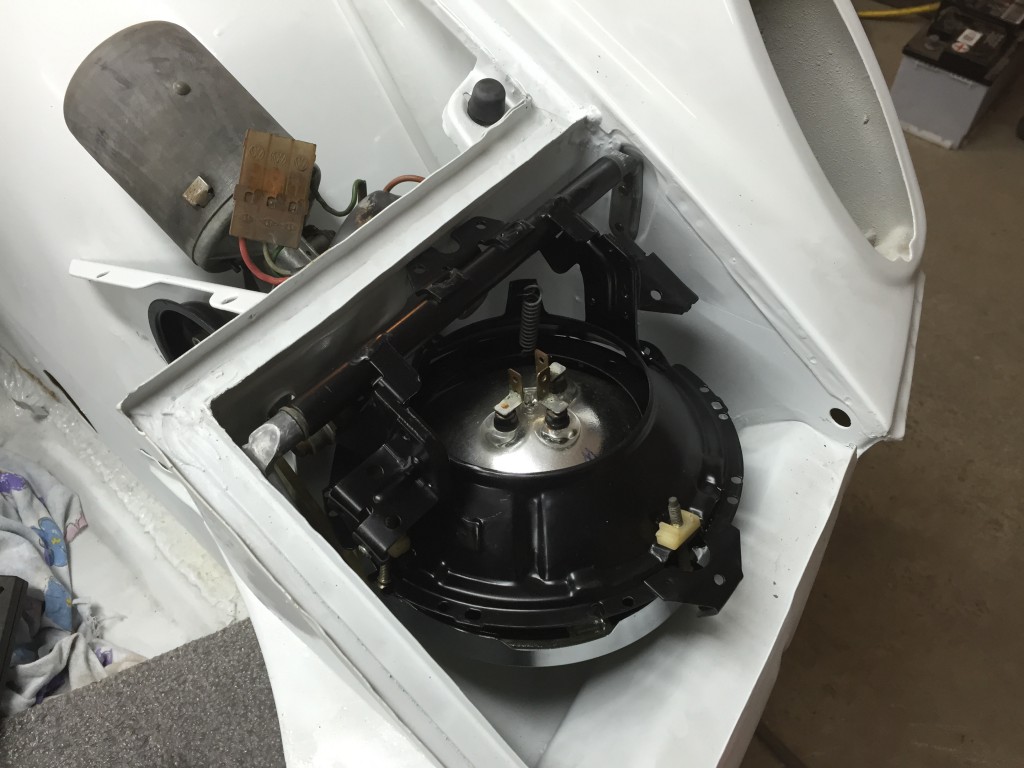 ..and left.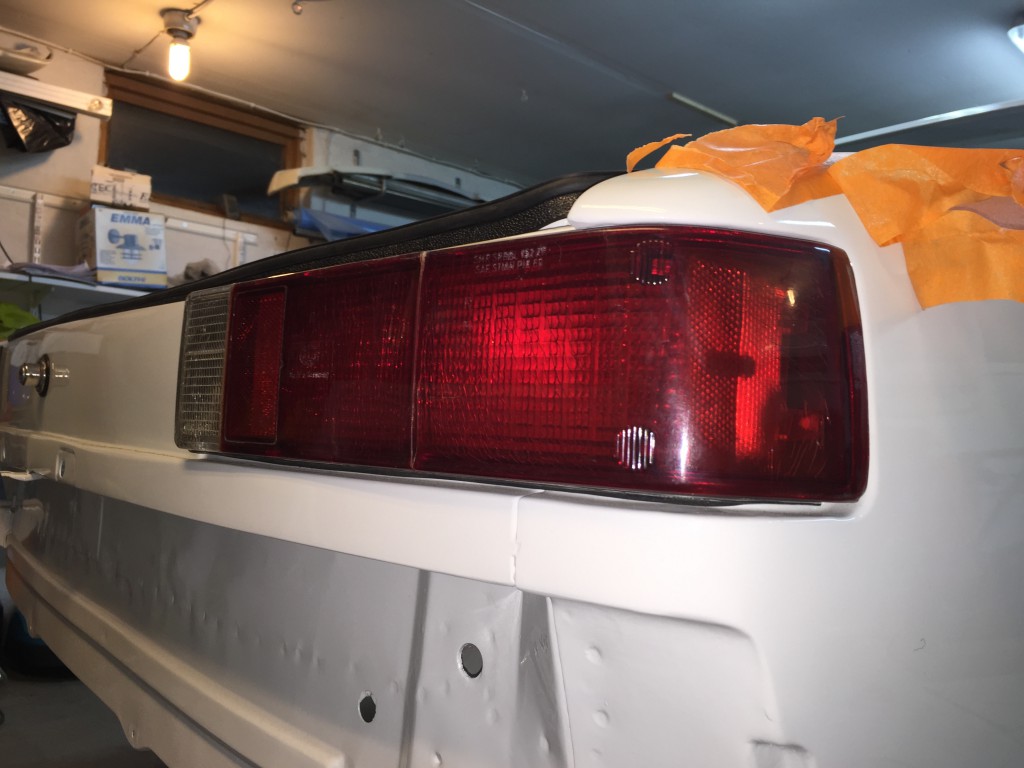 Rear lights have been cleaned up and gotten new seals between lens and housing and between housing and car body. The lenses need to be polished or replaced since they have some very fine cracks in them but for now they'll do.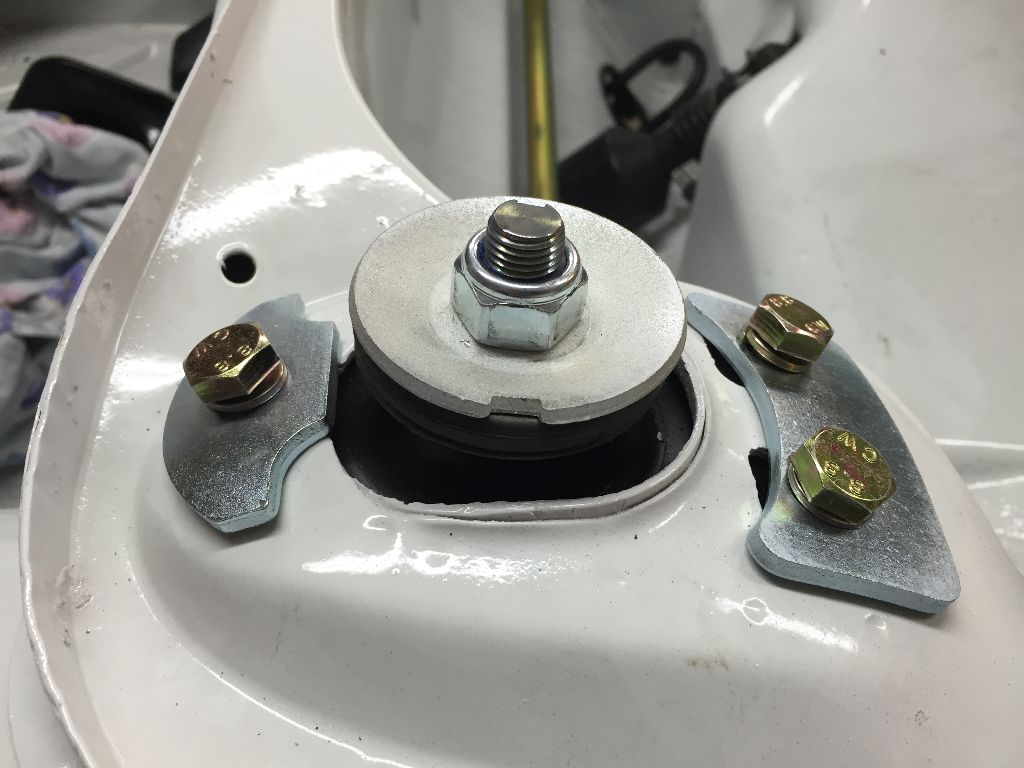 Front shock tower detail pic.
Door lock catch detail pic.
Brake fluid reservoir looks alittle sad and yellow but I cant spend money on a new one at the moment.
The steering housing had an annoying vertical wiggle so I bought a second hand housing that was in better condition.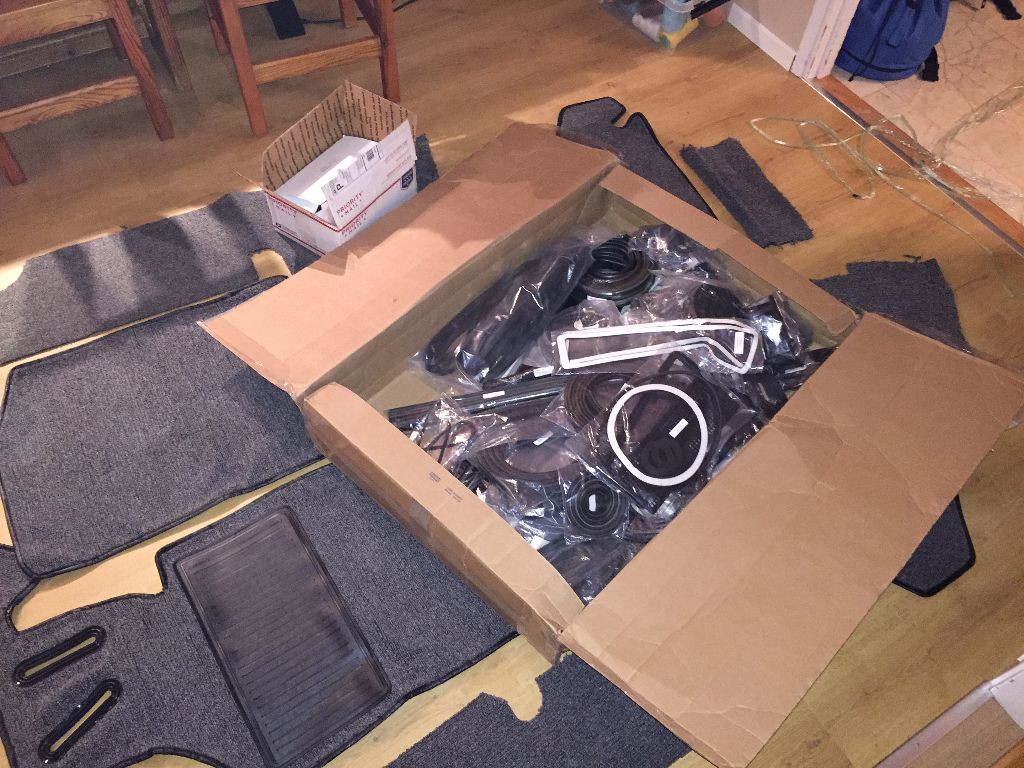 Massive shipment from www.914rubber.com All new seals and carpets.
Front brake calipers overhauled.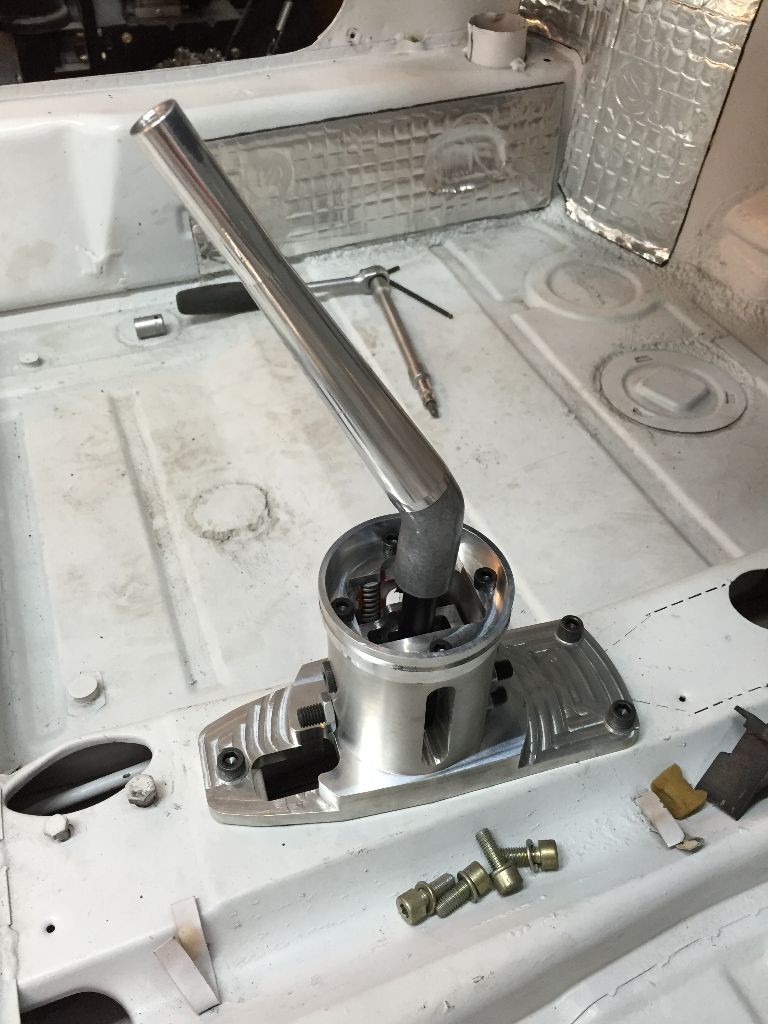 Rennline shifter assembly…..awsome feel to it.
Front brake calipers installed.
Rear brake calipers taken apart for new piston seals and dust caps.