End of 2015 catchup post.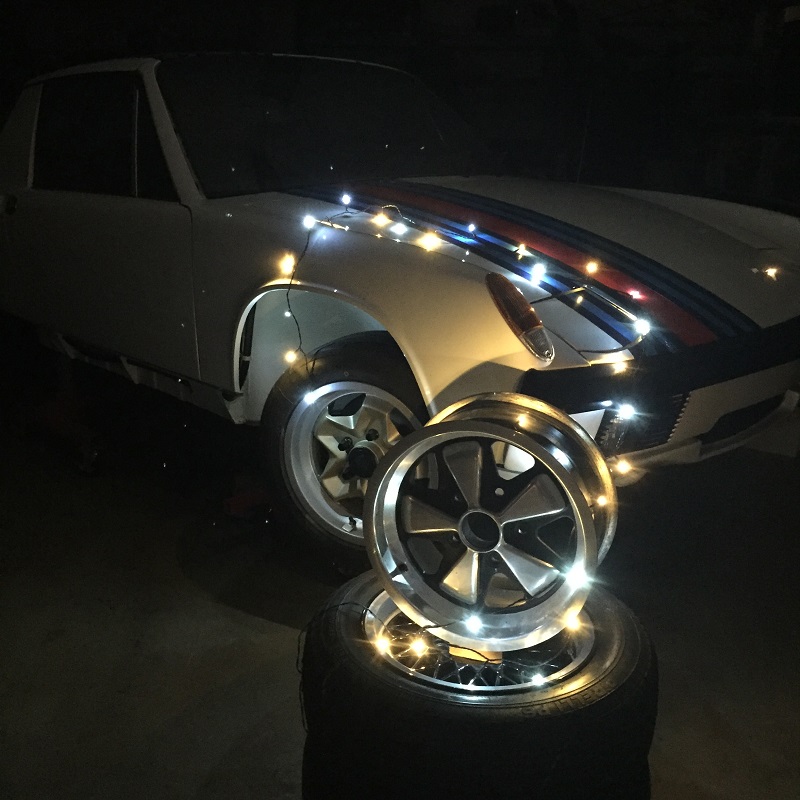 Hello…its that damn lazy 914 owner writing again. Hasnt been much updates here has it?
I started doing all the engine electrics in september and then we suffered a water leak in the house
so that took alot of energy, time and money so last last two months the car has been severly neglected.
All isnt bad news tho. Today I finished wiring up the last sensor on the engine harness so that's completed. I've also hooked up the starter motor, I've filled the engine with oil and I've cranked it over untill I
had one bar of oilpressure on my mechanical gauge connected to where the low oil pressure switch goes.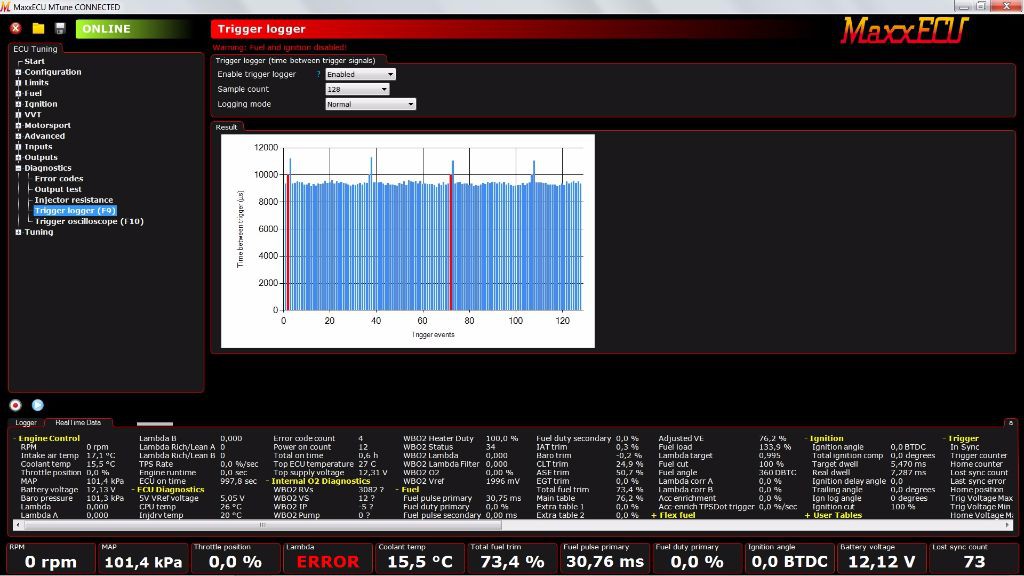 I've also hooked up my laptop to the Maxxecu and all sensors and injectors etc are working fine.
Considdering this is my first time doing something that advanced a wiring job I'm really quite pleased.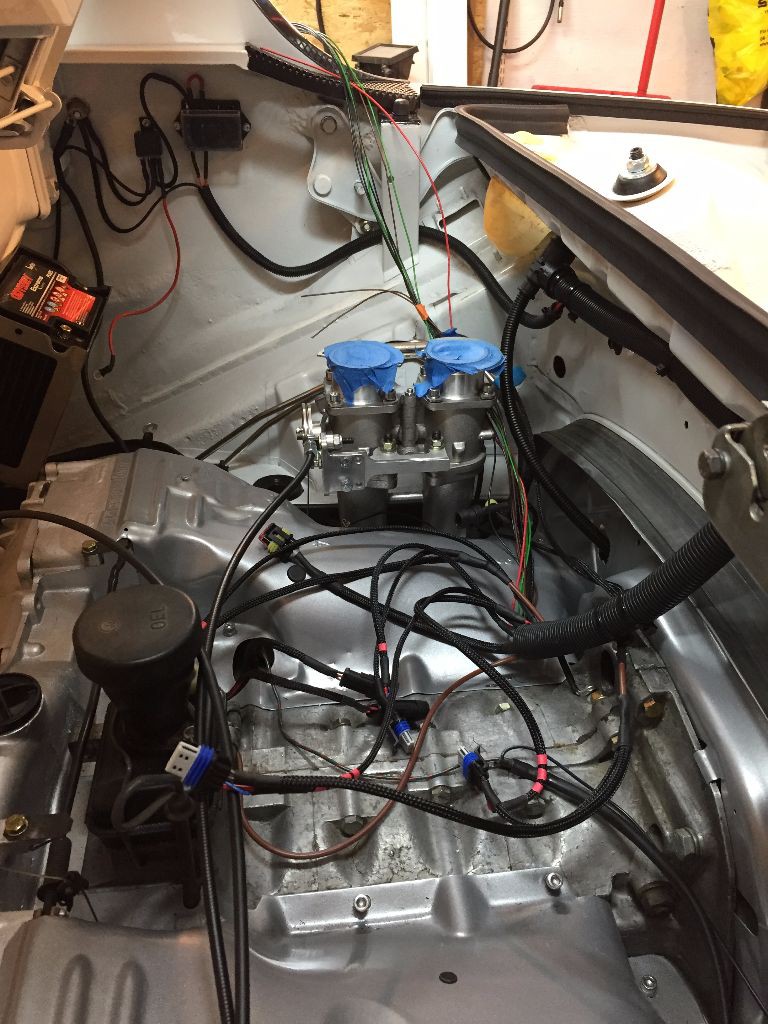 The wiring harness looks a mess at the moment but it will look way better when things are all connected up and done. I have a few small parts missing still, I need new intake gaskets and a few small connectors for the fuel system but first engine start is closing in!
Other things remaining to sort out is:
* Carbon cannister needs to be hooked up.
* Map sensor lines and vacuum reservoir needs installing.
* Fuel lines to be installed and pressure testing the fuel system.
* Crankcase ventilation needs to be sorted.
* and probably something else I can remember right now.
Well, thats it for 2015. I wont be meeting my target of having the engine started by tomorrow but its still pretty darn close!
Happy new year everyone and may your 2016 be in improvement on 2015 in every possible way.