Hey its 2019 and whats more fun than to build a new car? Right?
I have always been fascinated by the Super Seven type of car and especially the build process. I've had the books "Build your own sportscar for as little as £250" and "Build your own sports car on a budget" since they came out but I've never really been in a position to do anything about it. Untill now…
So the book is basically a receipe on how to build your own sports car (a Lotus Seven replica) using a Ford Sierra as a donor for most of the parts that you dont build yourself. I will be using some Sierra parts for the front and rear suspension but the engine and gearbox will be a bit different.
My first own car was an Audi 90 2.3E 1988, that sweet sounding five cylinder engine left many fond memories and for this build I will be using another great sounding engine. The 2,5 liter five cylinder engine from a 1994 Volvo 850 GLT coupled to a M90 gearbox from a Volvo 960.
I will be building the frame myself, actually its about halfway done when I'm writing this. The bodywork will be the biggest challenge as I want to make it myself from aluminium sheet metal instead of buying a glas fibre body kit.
There is a body style for a Super seven fram designed by a swedish car designer and builder that I absolutely love. The car below is called the Super Eight and is based on a Dax Rush Super seven kit with a V8 engine.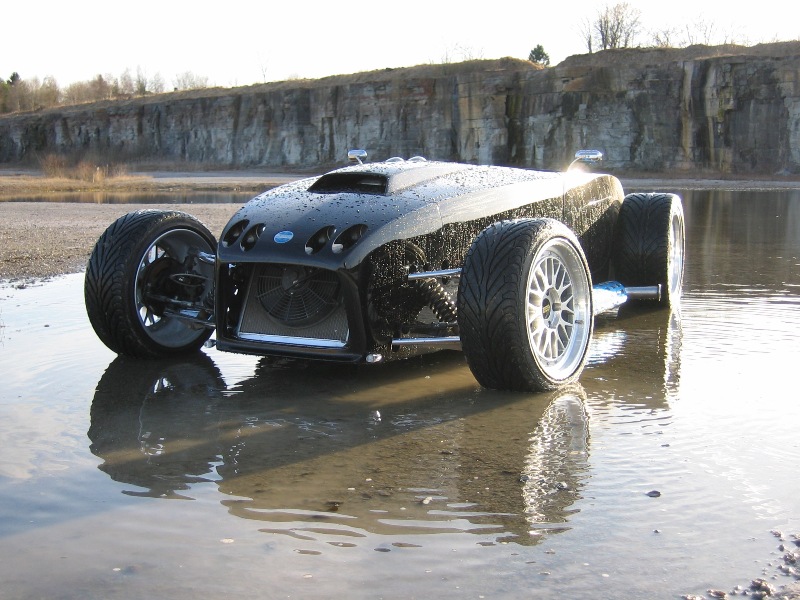 I want to try to replicate this basic shape in aluminium. Yes that will be a challenge but I hope I can come close. How close remains to be seen.