SuperFive build aluminium bodywork update (Pictures only for now)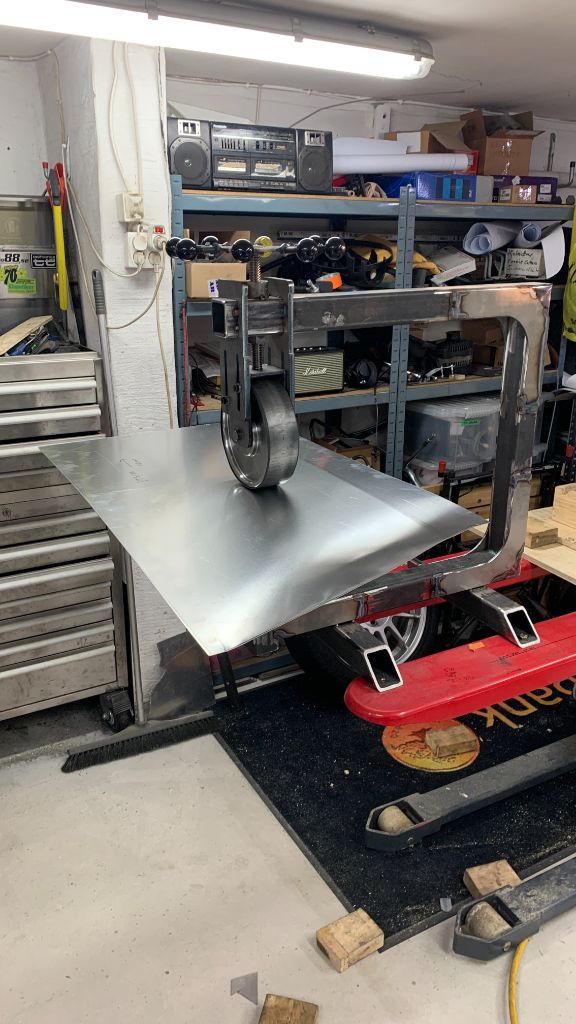 Installing the wall behind the seats.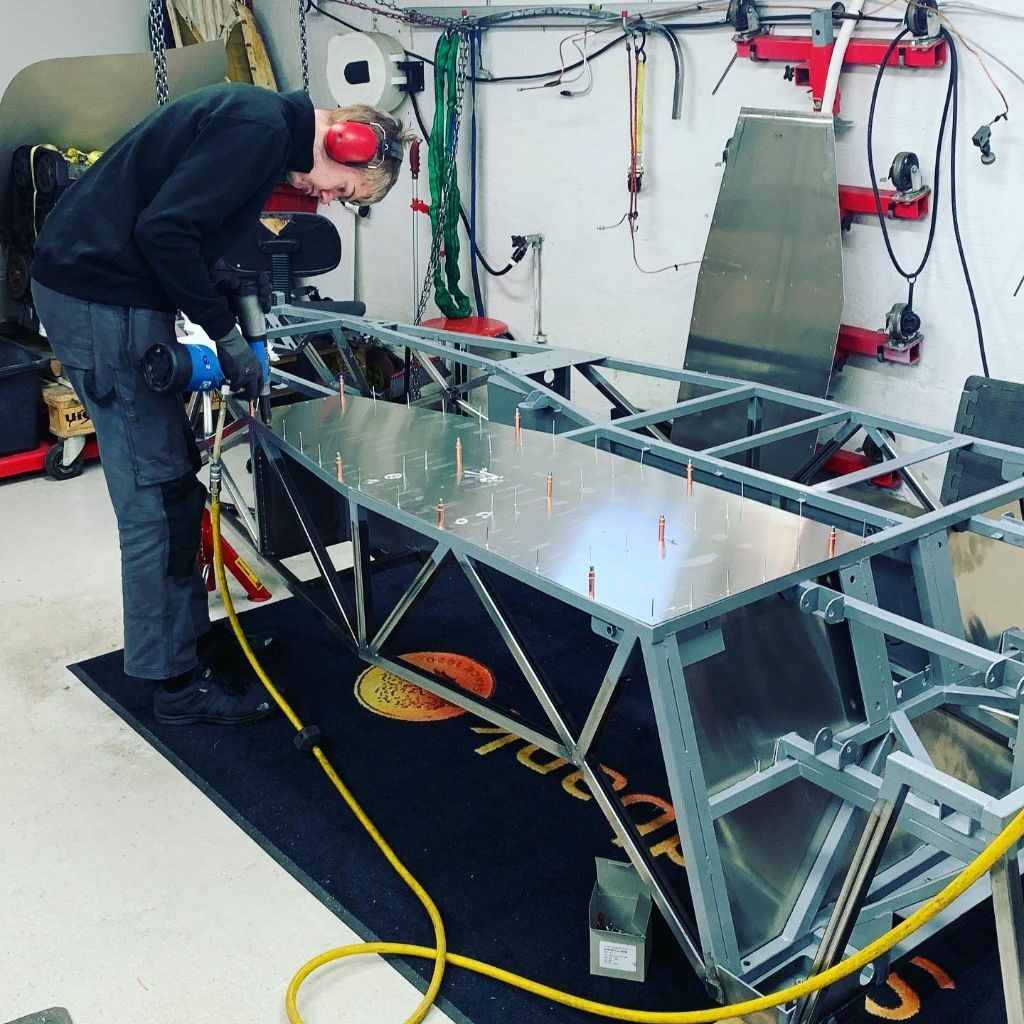 Tobias is installing the floor panels, alost of pop rivets to set so we borrowed a pneumatic pop rivet gun from my work. Made it so much easier.
Floors done !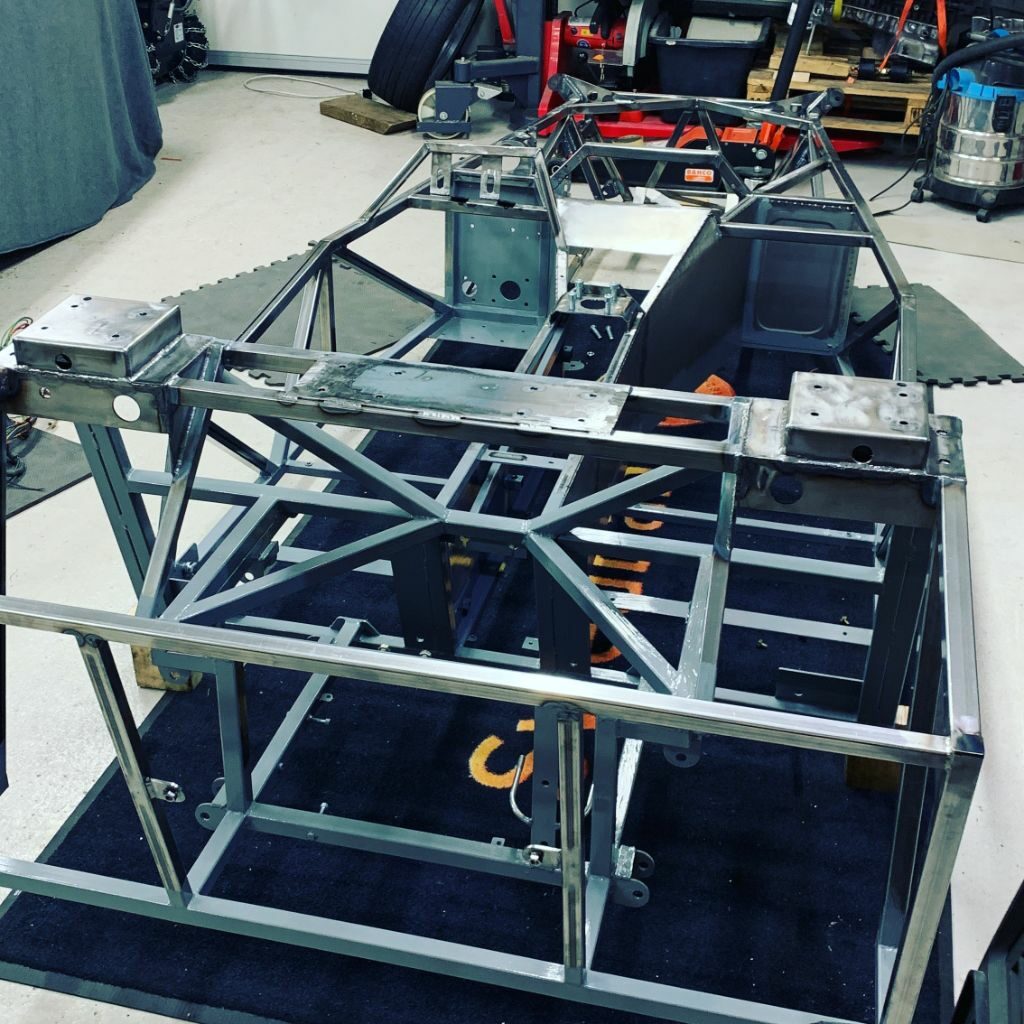 Plywood templates for the bodywork.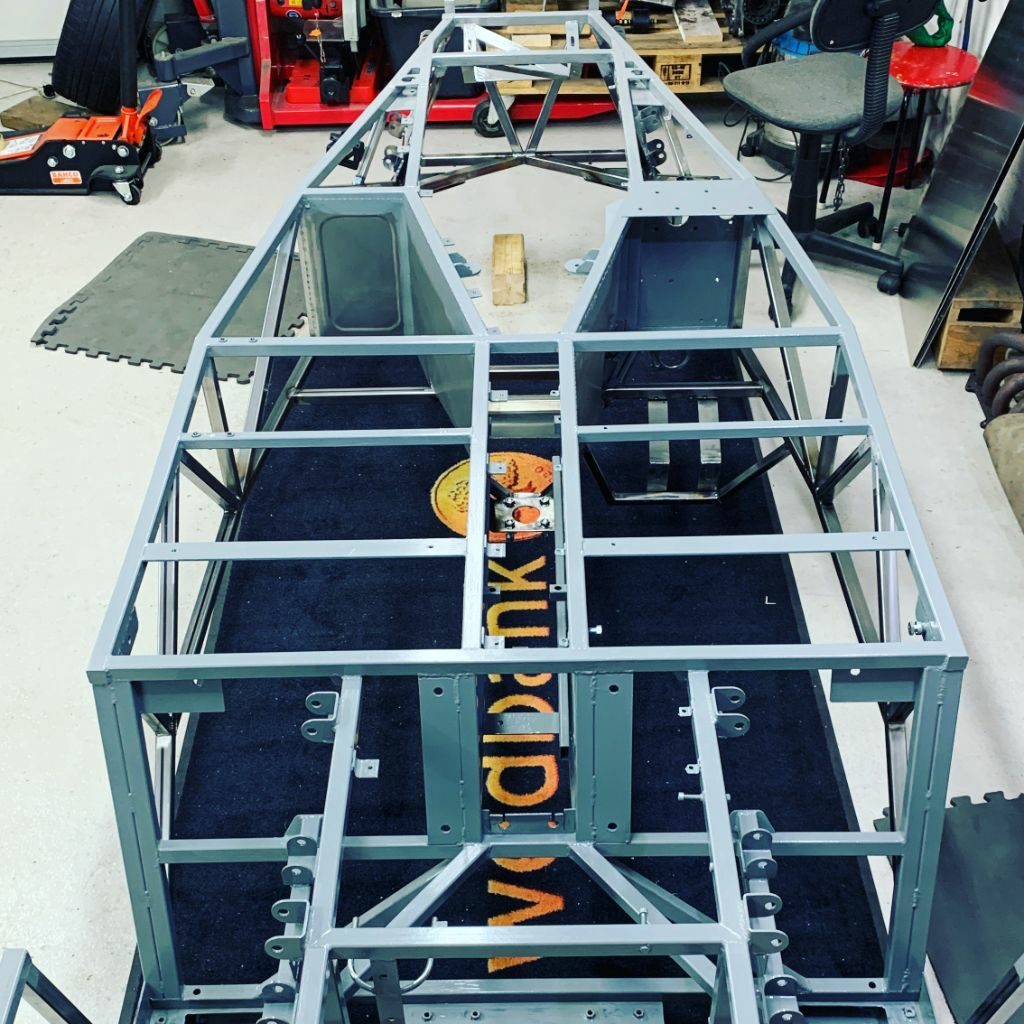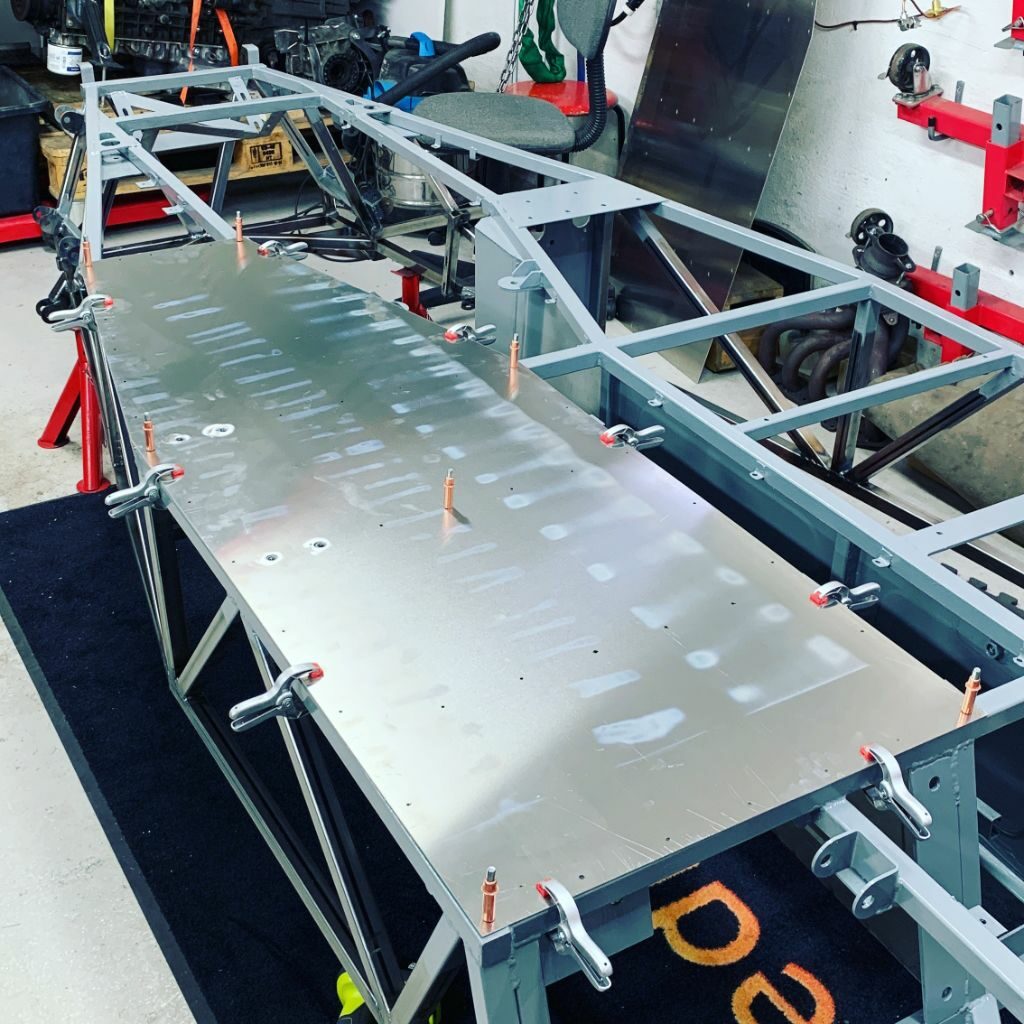 Painting the frame.