Time to get started covering up the old 914 glas fibre seats. I could not reuse the old upholstry as it was too padded outwards and made the seats to wide to fit into the car. Time to strip everything back and start over. The goal was to make leather seat covers that could easily be removed and dried in case I get caught in a bit of rain.
First out was the pieces for the headrest. Here I could reuse parts of the old pattern to make the pieces so that went pretty easy.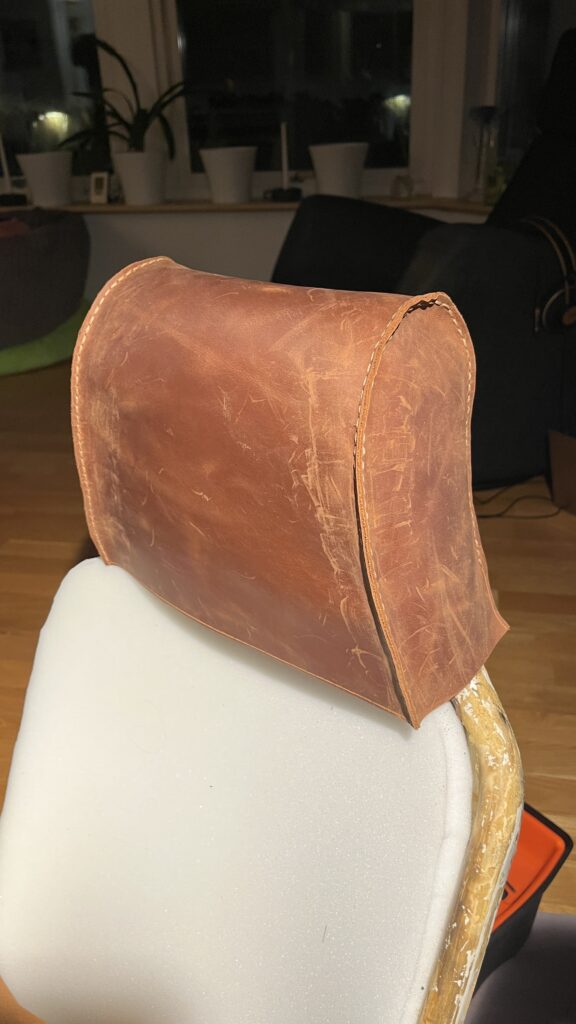 ..and the result. I chose to hand stich everything for a more rustic look. The leather is a pull up type that will age and get some patina quite quickly with use.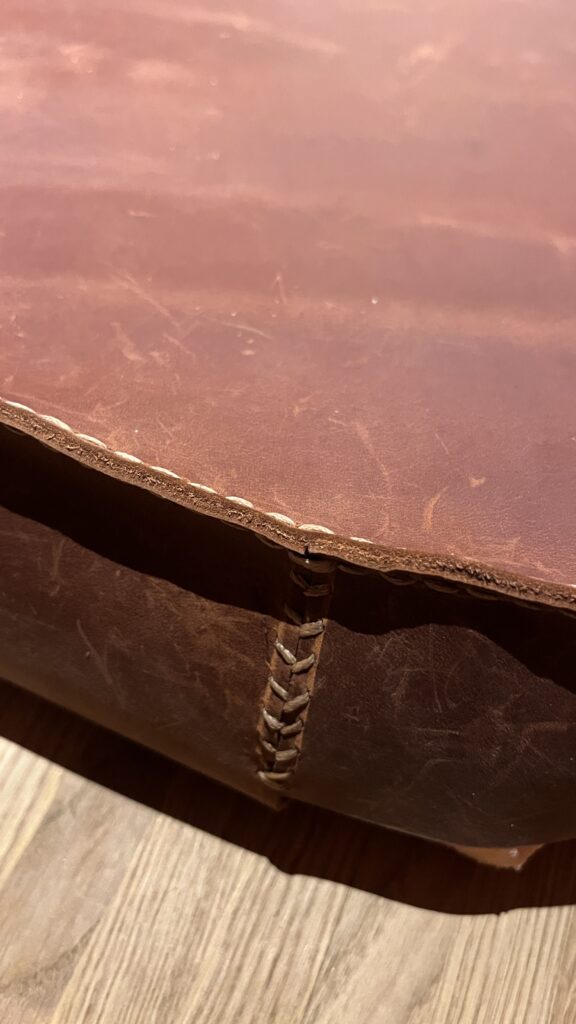 For the cushions I had to sew the side pieces together to save material and used a baseball type stich.
The first seat cushion done.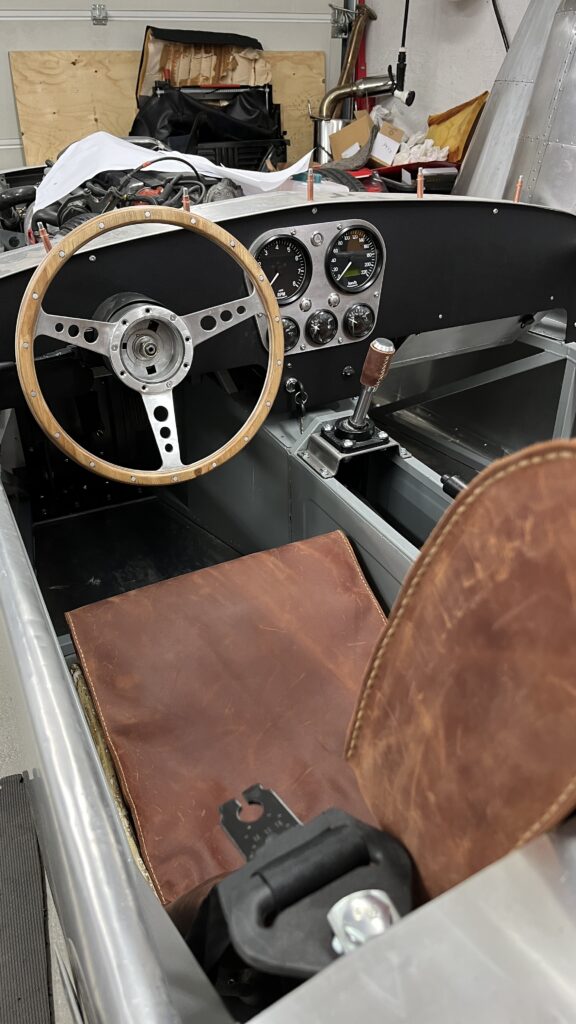 Testing everything out in the car.
The seatbacks need a bit of use and heat to flatten out more (hopefully) But it will work for now. Some trimming and tidying up will happen.